Published On
Do we deserve Chandigarh?
The recent claim on chandigarh by the punjab government may have raked up a row of controversies. Whereas it will be nice to have Chandigarh as a part of punjab, but, look at it from a neutral social angle, do we really deserve to own it? Author :
Dr. Shubhang Aggarwal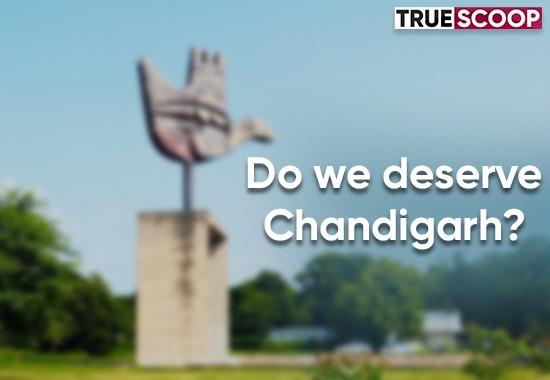 My fear is, if we get it, we will ruin it! We will corrupt the discipline, we will deface the beauty and we will kill the very essence of independence that makes it the Chandigarh we want.
I mean territorial wars apart, for a common man, the attraction of Chandigarh is actually the strict law enforcement: don't we all slow down for the fear of getting a challan or being stopped by a cop, the moment we enter Chandigarh? And when we are in Jalandhar or Ludhiana, do we really care?
And what to talk of the common man, what about our municipal bodies? Do we want to deface that beautiful city of Chandigarh by putting stickers of various political parties on people's freshly painted house walls or hoardings of leaders of small organisations on newly manicured lawns of roundabouts? Lets not talk of uncontrolled traffic, waterlogging, uncontrolled garbage dumps and encroachments on the footpaths.
And the independence of movement of Chandigarh will be marred by the triple riding eve teasers, music blasting hooligans, pressure honking buses that we haven't been able to control till now!
Look at Mohali! Next door but what a drastic difference. Let's first do a Chandigarh to ourselves, to our three cities, then ask for it!
If we can achieve this, maybe we will not want it!