Ex-US President Donald Trump claims 'large group of FBI agents' raided his Florida home; Reason revealed
Former US President Donald Trump on Monday claimed that his Flordia home Mar-a-Lago estate was raided by a large group of FBI agents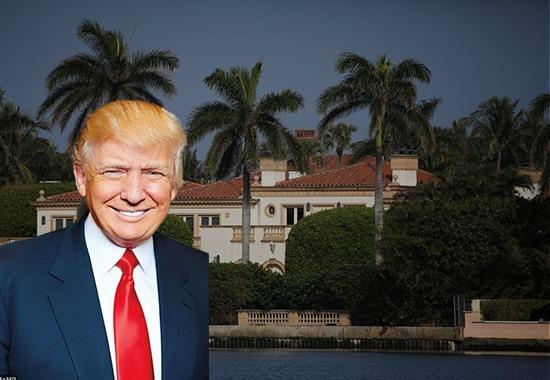 -

Although Donald Trump does not remain in the center of the media spotlight ever since Joe Biden took charge of the White House, the former US President's legal trouble is far from over. Former US President Donald Trump on Monday claimed that his Flordia home Mar-a-Lago estate was raided by a large group of FBI agents. Interestingly, Donald Trump Florida home raid came at a time when the former US President was not at home. Interestingly, Donald Trump Florida home raid reason has been one of the top most queried by Americans.

Donald Trump Florida home raid reason

Trump claimed that a large group of FBI agents broke into his safe after they entered his Mar-a-Lago estate with a search warrant. Multiple reports suggest that the FBI's raid is possibly connected to a US Justice Department investigation of Trump's removal of official presidential records to the Florida resort. Notably, among the multiple legal proceedings Trump is also facing 'the records investigation'. and FBI's raid would mark an escalation into this particular case.

US Justice Department mum on Trump Florida home raid

It is pertinent to mention here that, the US Justice Department chose to remain silent on the FBI's raid on Trump's Mar-a-Lago estate. The FBI's headquarters in Washington and its field office in Miami both declined to comment. However, as per US media reports, the FBI raids happened in the search of concern boxes of documents that Trump brought with him from the White House to the Florida club. Furthermore, Trump's lavish estate "is currently under siege, raided, and occupied."

Donald Trump's fist Wife Ivana, dies at 73; The Trump Family, Celebs & Politicians react

Donald Trump slammed the agencies for carrying out 'unannunced raids' as he was fully cooperating with the investigative agencies. "After working and cooperating with the relevant government agencies, this unannounced raid on my home was not necessary or appropriate," Trump said, adding: "They even broke into my safe!"Trump, who has made his club in Palm Beach his home since leaving the White House in January 2021, has generally spent summers at his golf club in Bedminster, New Jersey, because Mar-a-Lago typically closes in May for the summer.

Notably, in April, The Justice Department launched an early-stage investigation into Trump's removal of records to the Florida estate.

The U.S. National Archives and Records Administration in February had notified Congress that it had recovered about 15 boxes of White House documents from Trump's Florida home, some of which contained classified materials. Following that, a probe was ordered against Trump.