'Dont think I was the target': Punjab IAS Officer Varinder Sharma narrates firing at his Chandigarh home on Diwali
Varinder Kumar Sharma who is considered to be one of the most upright IAS Officers in Punjab was saved by a whisker when a bullet entered his bedroom and almost hit him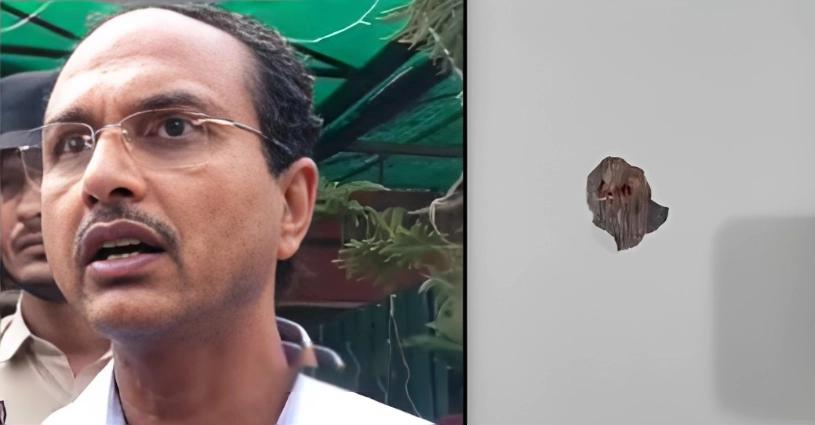 -

Punjab Cadre IAS Officer Varinder Kumar Sharma on Monday opened up about the firing incident that took place at his house in Chandigarh Sector 24. Varinder Kumar Sharma who is considered to be one of the most upright IAS Officers of Punjab was saved by a whisker when a bullet entered his bedroom and almost hit him. IAS Varinder Kumar Sharma was sitting in his bedroom around 11 pm after doing Puja on Diwali when a bullet entered from the back window.

Addressing the media on Monday, IAS Varinder Kumar Sharma said, "Many people are calling me. You all have come that's why I am giving my version. First of all my family members are all fine. No damage has been done. At 11 pm in the night when the entire world was bursting firecrackers, I was sitting in my bedroom. Suddenly, a bullet entered my house from the back window. The back window saved me from being hit by the bullet. I was saved because the bullet pierced the wooden frame of the window. When it came inside, its impact was deceased. That's why there was no deadly incident took place. But, the bullet fired came near the bed where I was sitting."

If it had come through the mirror, it might have been dangerous. I don't have any personal animosity. Therefore, I don't think someone pointed at me and fired the bullet. I think the bullet came from celebratory firing on Diwali. I have filed a complaint to the Police, now it is up to the Police."

IAS Varinder Kumar Sharma has been the Deputy Commissioner (DC) of Jalandhar and Ludhiana in the past. As mentioned above, he has served in the Punjab Home Department as well as in the Education Department. Currently, he is at a top post in the Punjab Government.