Published On
Elemental OTT streaming date: when & where to watch Pixar's animated movie?
Pixar's enchanting animated series, "Elemental," is set to captivate your screens as it delves into the five senses of the Earth. Author :
Malkit Singh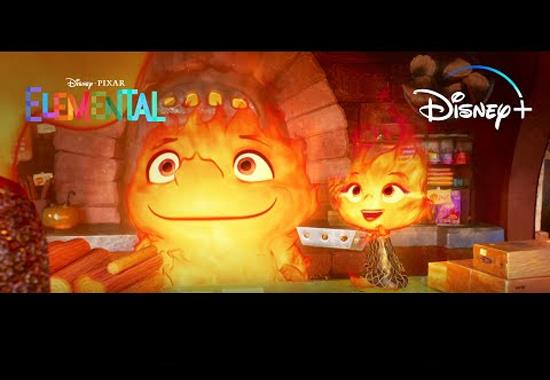 'Elemental', Pixar's latest animated masterpiece, will be available on Disney+ Hotstar. This exciting film will be available on the streaming service's platform in September. Initially, on June 16th, 2023, 'Elemental' made its exclusive theatrical debut in multiple countries, including the United States and Canada.
However, its theatrical release followed a staggered global schedule, with it arriving in theatres on July 7th, 2023. Surprisingly, only 89 days after its initial theatrical release, Disney has officially announced that 'Elemental' will be available on Disney+ Hotstar on Wednesday, September 13, 2023. Furthermore, the film will be available in both English and Hindi on the platform.
When and Where to Watch Elemental
Disney+ Hotstar is all set to unveil Pixar's 'Elemental' on its platform on September 13, allowing viewers to enjoy the movie through a subscription or by upgrading their existing Disney+ Hotstar services.
Unraveling the plot of the story: Elemental
Also Read: Kylie Jenner seen kissing Timothee Chalamet at the US Open Final 2023 after viral Beyonce Concert; Watch
The story unfolds in the fictional city of Element City, where inhabitants from the realms of fire, water, land, and air coexist. The narrative introduces us to Ember, a spirited and fiery young woman. Her world takes an intriguing turn when she befriends Wade, a carefree and sentimental individual.
Ember begins to question her long-held beliefs about their segregated world as a result of their unique friendship. Ember's family has lived in constant fear of causing harm to others because she has been told her entire life that elements should never be mixed. Despite this, Ember is eager to discover everything their city has to offer. She embarks on this journey with Wade's help, and their bond deepens as a result.
Meanwhile, Disney+ Hotstar has created quite a buzz with the movie's date announcement video, drawing the attention of 45,605 eager viewers. This overwhelming response reflects the audience's excitement for 'Elemental'. On IMDB, the film has garnered a solid 7/10 rating with 48,000 views, indicating a promising reception.
Prepare to be enchanted as 'Elemental' brings a magical world of elements to life, bridging the gap between fantasy and reality.