Published On
Explained: Chinese PLA, Xi Jinping's military aggression, and the Tawang border faceoff in Indo-China relations ahead
Ever since Xi Jinping took over the throne of China's military leadership in 2013, he has advanced well on the policies of Mao Zedong's imperialist ideology Author :
Sukhdev Singh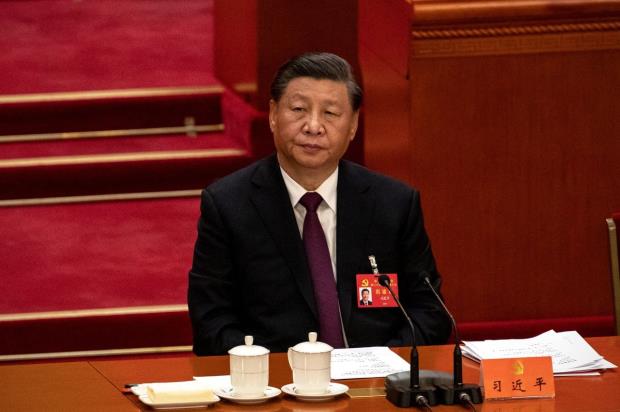 The aggressive imperialist move of the Chinese government has long stood as a major challenge for the different Asian blocs surrounding it.
While a few have perished, India's stance has also been majorly dull on that front in the past although has been coming up against all the odds to give a befitting reply to the Chinese aggression recently be it the year-long standoff at the LAC in Ladakh or the cross-border military faceoff in Arunachal Pradesh last week.
But, how have things unfolded on this front, and what actually all this mean for India in the face of the dragon's brute?
Historical Background:
Back in 1949 the Chinese Communist leader Mao Zedong proceeded ahead on the call of retaining palm and five fingers back to mainland China. By Palm, he meant Tibet while through fingers he indicated Ladakh, Sikkim, Arunachal Pradesh, Bhutan, and Nepal.
In 1951 he got a major success on that line and annexed Tibet just two years later. While against India the Chinese Army went on a full-fledged war against India in 1962 but even before 1959, the PLA instigated these similar small battles against India in different border regions which have continued yet again recently beginning in 2020.
Cut to 2013 Xi Jinping took over the throne of China's top leadership and advanced into the Palm and 5 fingers policy of Mao Zedong ever since that China has extended this aggressive stance whether it is the Doklam issue of 2017 or the issue of Galwan of 2020 or the present Arunachal's conflict of 2022.
Several experts and retired military personnel associated with the matter have indicated that these small scuffles and faceoffs must not be taken or dealt with lightly.
In this segment of the explainer, we present to you the detailed story of Chinese aggression and India being its soft target, in three points:
1. India is much soft target against Taiwan for China:
Broadly, China may have to face military action on three fronts. First- Taiwan, second South China Sea, and third from India on LAC. In these, on any action of China on the first two fronts, it may have to fight directly with the combined strength of America, Japan, and Australia.
At the same time, the Chinese army considers India as a 'Lonely Gun'. That is, in the event of an attack on India, it will take time to gather the support of western countries including America. In such a situation, if China has to threaten the world by showing the might of its army, then India is the softest target for it, however, by no means it will let the Chinese Army take over and challenge its sovereignty.
Amidst 'Tawang tension', undated video of Indian Army thrashing Chinese PLA goes viral; Watch
2. Xi Jinping can explode war to suppress the voice rising against him:
President Xi Jinping is under pressure regarding China's economy and zero covid policy. Understand in 4 points the 4 biggest challenges Jinping, to deal with which he can try to make the whole country stand behind him by waging a limited war against India.
Demonstration against Covid policy: There is a lot of anger among the people of China due to Jinping's strict zero Covid policy. Lakhs of people had to be imprisoned in their homes. At the beginning of December, people took to the streets in many cities in China against the zero covid policy.
Slogans were also raised to leave the post of Jinping. For the first time under pressure, Jinping had to relax the Zero Covid policy.
3. Jinping wants to show big achievement to strengthen his hold on Chinese power:
Defence expert Lt Col (retired) JS Sodhi says that China will continue to take aggressive actions like Arunachal till 2027. The main reason for this is the meeting of the Communist Party to be held in 2027. In this, Jinping will present the claim to become the President for the fourth time.
In such a situation, Jinping will have to tell his people what did he do so big that he wants to become the President again. If seen, China's enemy number one in Taiwan. But Jinping will not attack Taiwan because America is standing as a shield. In such a situation, China's enemy number 2 remains India against whom he will try to showcase all of his might to establish his prowess among the Chinese top leadership.