Finance Minister Harpal Singh Cheema Presides Over Conclusion of 40th Indian Oil Surjit Hockey Tournament
NEW SPORTS POLICY TO MAKE PUNJAB FRONTRUNNER IN COUNTRY-CHEEMA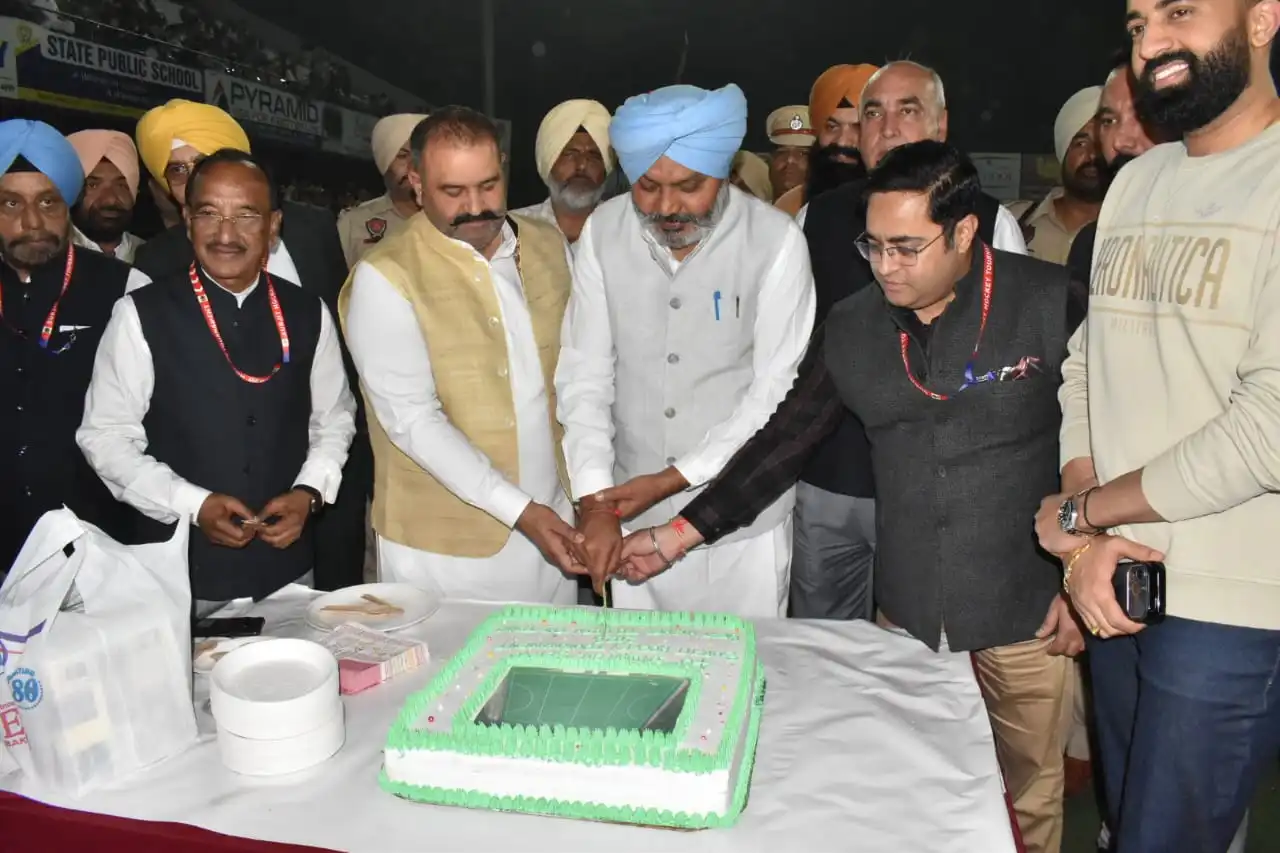 -

The 40th edition of Surjit Hockey tournament concluded on Friday amidst much fanfare with Finance Minister Harpal Singh Cheema presiding over a final match between Indian Oil Mumbai and CAG Delhi at olympian Surjit Hockey stadium.

The championship that began on October 25 witnessed fantastic 19 matches including final between teams including Punjab & Sind Bank Delhi, CAG New Delhi, Indian Railways Delhi, Indian Oil Mumbai, Indian Navy Mumbai, Indian Air Force, BSF Jalandhar, Punjab Police, Punjab National Bank Delhi, FCI, and Army-XI Delhi.

Meanwhile addressing the gathering, the Punjab Finance Minister said that the state government led by Punjab Chief Minister Bhagwant Mann was committed to giving major fillip to the sports in the state. He said it was a matter of great pride that Punjab players had won 20 medals in the recent Asian Games and 10 players from Punjab were part of the squad which won the gold medal in Asian games. He said that a new sports policy had already launched by the government which will make the state a leader in sports.

Cheema also said that the state government had been working round the clock to make Punjab a front-runner in the sport. He said that Kheda Watan Punjab Diyan had been started to give a platform to youth for showcasing their talent.

Announcing a grant of Rs 20 lakh for the Surjit Hockey Academy, the Minister lauded the efforts being made by the academy to produce ace hockey players in the national and international arena. He also assured fulsome support and cooperation to the academy by the state government for further promoting national game in the region.

Lok Sabha MP Sushil Kumar Rinku also appreciated the efforts of society and said that the tournament was held every year in memory of Surjit Singh Randhawa, ex-Olympian and former skipper of the Indian hockey team, who lost his life in a fatal car accident near Jalandhar on January 7, 1984. He also announced Rs 10 lakh for the stadium from his MPLAD funds.

Earlier, Deputy Commissioner-cum- President of the Surjit Hockey Society Vishesh Sarangal and other office bearers welcomed the chief guest and other dignitaries to the tournament.
On the occasion, DGM Indian Oil Rajan Beri, Chairperson Punjab State Container and Warehousing Corporation Rajwinder Kaur Thiara, Chairman Punjab Agri Export Corporation Limited Mangal Singh and others were also present.
Meanwhile, the famous Punjabi singer Harjeet Harma regaled the audience with his songs.