Published On
First break of Dilip Kumar, Earned 1250 rupees at 22. Find out how Dilip Kumar started his journey in Bollywood
Devika Rani gave Dilip Kumar first break in bollywood.
Author :
Sheetal J Bhalla
Bollywood's tragedy king Dilip Kumar said goodbye to the world on Wednesday at the age of 98. Dilip Sahab's Bollywood career started with the film 'Jwar Bhata' (1944). In 1947, he worked in 'Jugnu'. The success of this film made Dilip Sahab famous.

After this he worked in many superhit films like 'Shaheed', 'Andaz', 'Daag', 'Deedar', 'Madhumati', 'Devdas', 'Musafir', 'Naya Daur', 'Aan', 'Azad'. . With his acting, he became the heartbeat of millions of young viewers in the first two decades of independent India. He presented many issues on the screen of black and white cinema through his acting.





Dilip Sahab was also called an all-rounder actor along with Tragedy King. At the age of 25, he was established as the number one actor in the country. With the arrival of Raj Kapoor and Dev Anand, the famous trinity of 'Dilip-Raj-Dev' ruled the hearts of the people for a long time.

Dilip Kumar is a gift from the prestigious film production organisation Bombay Talkies, where Devika Rani gave him the work and name.
Devika Rani gave Dilip Kumar first break in bollywood.
It was here that he became Dilip Kumar from Yusuf Sarwar Khan and it was here that he learned the nuances of acting. He got 1250 rupees for the first film 'Jwar Bhata'. At that time he was 22 years old.

Dilip sahab used to play cricket in his spare time during shoot
Whenever Dilip Kumar got time during shooting, he used to like to play cricket. Refreshing his old memories through social media was also one of his favourite habits. Also Read: Dilip Kumar: The Tragedy King Of Bollywood, a method actor with several shades


Never ran after money
Ashok Kumar and Shashadhar Mukherjee, took Dilip Kumar's career forward in the right direction by taking films from Filmistan. Then Naushad, Mehboob, Bimal Rai, K. Asif and South's SS Vasan worked with Dilip Kumar and made many popular films.

Till he married actress Saira Banu at the age of 44, Dilip Kumar had done many such films, for which he is remembered today. Dilip sahab never redeemed his reputation and popularity to earn money.

The dream of becoming a father remained unfulfilled
The love story of Saira Banu and Dilip Kumar is completed with the happy married life, but their dream of becoming a parent remained unfulfilled. Why this happened was disclosed by Dilip Sahab in his autobiography 'The Substance and the Shadow'. It has been told why Dilip-Saira could not become parents in their life.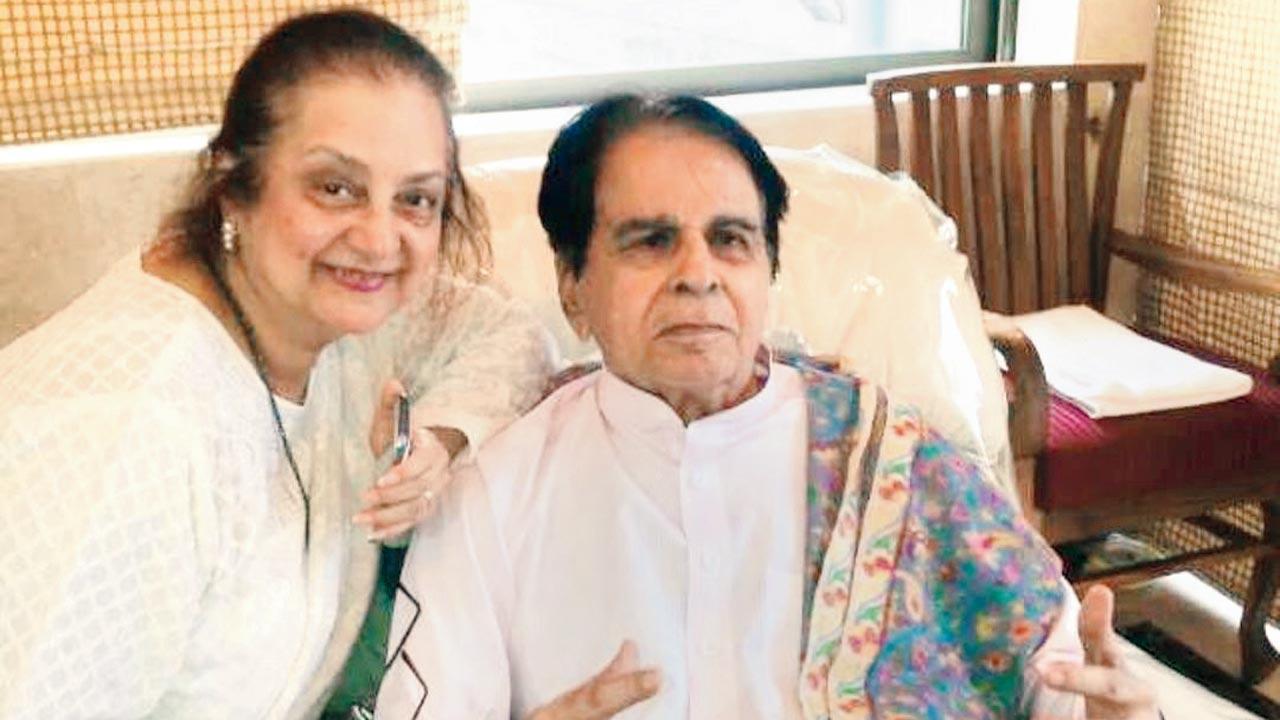 From Padma Bhushan to Dadasaheb Phalke, this megastar worked in about 60 films during his career. He always took care that his image should not be spoiled due to acting. He was awarded the Padma Bhushan in 1991 by the Government of India for his performance. At the same time, he has also received the Dadasaheb Phalke Award for the film's highest national award in 1995. Not only this, the Government of Pakistan also awarded him 'Nishan-e-Imtiaz' in 1997, which is Pakistan's highest civilian honour. Also Read: An era ends with veteran actor Dilip Kumar's death at 98


Arrested for raising a slogan of freedom
Dilip sahib , who was arrested for raising a slogan of freedom, is no more with us, but his journey from an actor to a legend has not been easy. Dilip kumar was one of his total 12 siblings. His childhood went through a lot of trouble. Knowing English, he got a job as an assistant in the British Army canteen in Pune. Dilip Kumar used to get Rs 36 as remuneration in the canteen. One day in this canteen, he had arrested for supporting the freedom struggle of India at an event.