Published On
First ever Digital News Workshop in town organized by True Scoop at DAVIET
True Scoop, Punjab's fastest growing digital news channel in English, organized a workshop on Digital News at DAV Institute of Engineering and Technology Jalandhar.
Author :
Priyanka Vinayak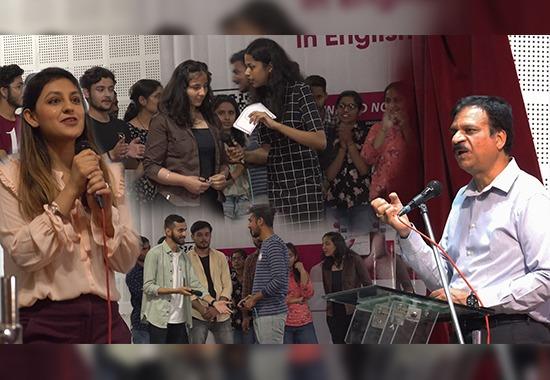 The workshop started with an address of Dr Manoj Kumar, Principal DAVIET. In his address, Dr Kumar urged students to look beyond their syllabus and enhance their personality with other life skills. He urged students to read and spread true news only and assured them that this workshop will help them in recognising and understanding difference between real and fake news. He said that True Scoop is dishing out unbiased and impartial news to its readers.
Khyati Kohli, Managing Director of True Scoop, addressed the workshop and enlightened the audience on why True Scoop came to life and how it is different from the other players in the market. She added that True Scoop features on World's biggest news aggregators such as Google News, Jio News and Daily Hunt.
There were a lot of activities in the workshop aimed to keep the students engaged like Guess The Anchor and Reporting 101 in which students were given a situation and asked to report like a News Anchor. Mayank and Sanskrity from True Scoop were successful in making News fun for the audience and holding their attention throughout the show.
This workshop was also attended by Editor In Chief Mr Rakesh Behal, Mrs Anjali Behal and faculty of the institute. Mrs Jasdeep Johal of the Institute also helped in ensuring that the event was a grand success.
Mukul, Anshu and Kritika, winners from the game, were awarded with exciting prizes from True Scoop and the best anchor, Mukul, was offered a free online Course on Udemy/Coursera of a course of their choice.
Overall, it was a fun-filled event that elucidated the harm that fake news can do and educated the students on how to be wary of the same.