Fredo Arrest Reason: What did the British Rapper do in Dubai? Revealed
British Rapper Fredo, real name Marvin Bailey, was arrested by Dubai Police after being caught with cannabis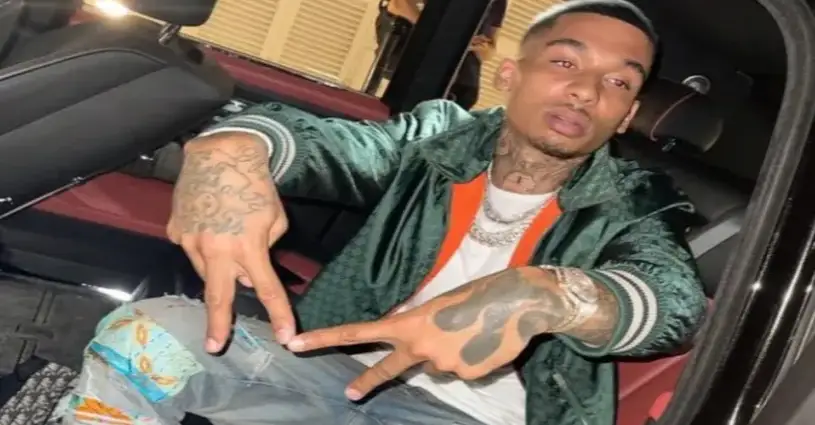 -

In an absolutely shocking incident, a British rapper named Fredo was recently arrested and sent to Dubai jail. British Rapper Fredo, real name Marvin Bailey, was arrested by Dubai Police after being caught with cannabis. As a result, Fredo is currently facing up to three years behind bars and is believed to have already been dragged to court. Now, those wondering what is Fredo's arrest reason or what did Fredo do in Dubai, below is everything you need to know about the British Rapper-
Fredo's arrest reason
Fredo, 29, hails from London and father of one. The 29-year-old rapper is believed to have been lodged in the Dubai jail since September this year when he was allegedly caught hiding drugs on his person. It is worth mentioning that Dubai has strict laws against drugs. Dubai's zero tolerance for drugs-related offences - can be up to several years.
For those who are unaware, Fredo released No1 hit Toxic Trait with Stormzy this summer that they then performed together at Glastonbury festival.
Notably, charges against Fredo in Dubai have not been revealed yet but a two to three-year sentence can be increased if the prosecutors accuse the rapper of selling or intent to sell drugs. However, it is expected that Fredo could at least face deportation, a fine, and a ban from returning to the country.
It is pertinent to mention here that Fredo has a history of arrests. In June, the 29-year-old rapper was arrested at Heathrow airport hours before his track with Stormzy dropped. A video from a British Airways jet showed four officers handcuffing Fredo as he returned from a holiday in Barbados.
Although Fredo was taken into custody, later released without charge. And in April, the "Toxic Trait" rapper was slammed with a three-year road ban for drug-driving.