Published On
A startup aiming to get to the roots of Ayurveda
Startups are essential to finally raise big industrial houses. And Herbovive is such a startup which has a bright future.And in this Author :
Sukhmani Kaur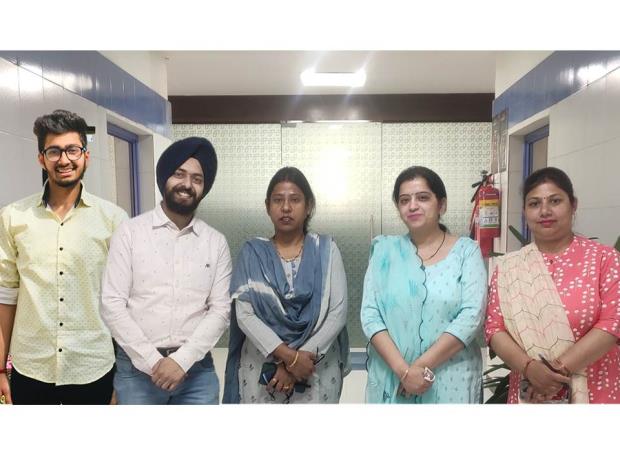 They say, "There is no right age to start." This saying goes well with Deepinder Singh, Assistant Professor at Chitkara University.

His designation notwithstanding, at the age of 34 he started his startup named as "Herbovive Pvt. Ltd." Herbovive means reviving the body's physiology by use of Herbs, the natural way to revive body and soul.

In a conversation with Truescoopnews, Deepinder says "Herbovive Pvt. Ltd is a thriving start-up that was established in March 2021 with an idea to replenish the depriving system of medicine i.e. Ayurveda, which is actually a completely natural solution to all medical issues. The company started with 2 haircare products anti-dandruff and hair growth oil in November 2021.

Talking about the vision for his new venture Deepinder says, "The ultimate goal is to reuse the natural resources for the management of varied physical and psychological disorders and make them available to every person (as an OTC product) at economical prices."

He credited his team as well, saying, "He is not a one-man show. The company possesses a dedicated panel that themselves hold expertise in processing and converting the crude bioresource to standardised formulations safer for human application and aimed to add modern scientific techniques and science values in order to meet the global market. The company has commenced with 2 dermatological products (anti-dandruff and hair growth oil) and is now extending the list with a range of various other herbal cosmetic solutions".

Talking about the formulation of Herbovive Growth oil, he says It is an ayurvedic oil possessing blend of vitals from Hibiscus flowers, curry, and lemon leaves nourished with 100% cold-pressed coconut oil. A complete solution for your dry, damaged and frizzy hair enriched with nutritional power to manage hair fall, promote hair growth, thickens hair, and improve hair shine and strength.

Herbovive Pvt. Ltd is not restricted to Ludhiana, or Punjab. It is available Pan India level. You can WhatsApp @9988232927 for any product and order-related query.


Also Read: Also Read: India Start-up announces 'Right to Nap' for 30 min every day at work

Deepinder says that this is just the start of the company, my future endeavour includes other cosmeceutical products. There is a plan to launch pure cold-pressed oils, therapeutic grade essential oils, stress relief massage oil and herbal body wash soon.


This initiative by True Scoop is solely to promote small businesses and start-ups to give them the right platform that they deserve while helping them reach the right audience and connecting to all kinds of people and youth together.