Published On
Google Doodle Celebrates Naziha Salim today, Know Who is She
Search engine Google has remembered Naziha Salim with a doodle on April 23, 2022. Author :
Priyanka Vinayak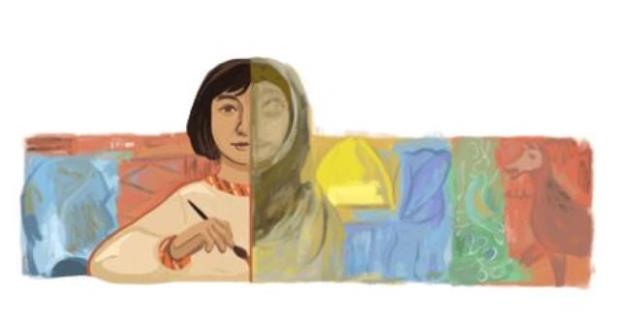 Search engine Google has remembered Naziha Salim, one of Iraq's most influential artists, with a doodle on April 23, 2022. On this day in the year 2020, Naziha was recognized by the Barjeel Art Foundation, a non-profit arts organisation based in Sharjah, UAE, in its collection of female artists.
Salim was born in Turkey in 1927. Her parents were artists. Her brother, Jawad, is regarded as one of the most prominent sculptors of Iraq.
She was enrolled in the Baghdad Fine Arts Institute where she studied painting and graduated with distinction. Owing to her hard work and passion for art, she became one of the first women to be awarded a scholarship to continue her education in Paris at the École Nationale Supérieure des Beaux-Arts.
Her paintings' themes revolve around representations of women and family; her own family, rural Iraqi women, peasant women, women at work, Mesopotamian and Arab goddesses. She participated in various experimental movements and her work often illustrated the changes taking place in women's lives. As such, Salim, along with her contemporaries, "contributed to the opening up of news cultural, social and political spaces."
Eventually, she returned to Baghdad to work at the Fine Arts Institute where she would teach until retirement. Naziha Salim suffered a stroke in 2003, which left her paralyzed. She lived for another five years, dying in Baghdad at the age of 81. President Jalal Talabani called her death a "big loss to Iraqi art and culture."