Published On
'Text bricks & more': Mistakes to avoid in your resume if you are applying for Google
Courtesy of great salary packages, positive work environment, etc, Google, Facebook, and more are at the top of the list of any students who wish to work in a private firm. Author :
Malkit Singh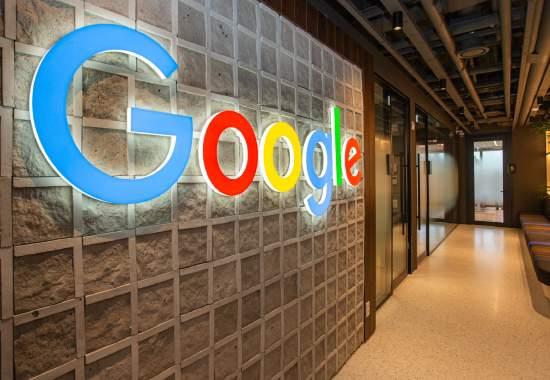 Working in global tech giants or social media giants like Google, Facebook, Twitter, and more is the dream of many aspiring students. Be it any stream, almost every student has one dream to be working for firms like Google, Facebook, etc. Courtesy of great salary packages, positive work environment, and skill as well as personality development, these companies are in the top of the list of any students who wish to work in a private firm. This is even backed by facts. As per Forbes 2014 report, Google jobs are incredibly competitive with the company receiving as many as two million applicants a year. The report further stated that such a high volume of applicants is now making it harder to get a spot at the company than get into Harvard, an Ivy League College. That's why it's imperative to impress recruiters from the start. Now, a former Google recruiter has pointed out mistakes in the resumes of the applicant they received.
A US media portal quoted Nolan Church, co-founder and CEO of executive talent platform Continuum, who worked as a Google recruiter from 2012 to 2015. As per Nolan Church, the number one this he did not like in a resume is applicants using 'brick texts', which he explained is an "endless stream of text that have a lot of words but not a lot of contexts." In fact, Nolan went on to say that "There's zero chance you're going to move forward," when he sees this format. As per Nolan, he and other Google recruiters look for the talent of being concise in the applicants which is quite a vital talent and if an applicant is unable to do that then "there's just no way you're going to be able to succinctly write in the workplace."
Not only this, Nolan told the portal that applicants are advised to use apps like ChatGPT or Grammarly in order to clean up and sort their mistakes. Notably, Google has laid off 12,000 employees, therefore Google Jobs hiring process is expected to be much more stringent. The portal quoted Laszlo Bock, a former Google executive who saw over 20,000 resumes in his span of 20 years. "A good rule of thumb is one page of resume for every 10 years of work experience," Bock said adding "Once you're in the room, the resume doesn't matter much. So cut back your resume."
'Fired' Google employee to start his own company
Google laid off 12000 employees. Among them was a man called Henry Kirk who turned this situation into an opportunity. He is ready to start his own company alongside 6 other colleagues who lost their jobs in the recent layoffs. Kirk was laid off in the recent layoffs by google to save costs and focus on their AI program Bard. Kirk is aiming to start a new company in six weeks. He connected to his coworkers who also were laid off through group chat to provide each other with moral support. Through this group, Kirk and his colleagues decided to make a new company that will help new startups to grow and get funds. Another service that their new company will offer is to provide design and research tools for other firms' apps and websites.
'Fired' Google employee to start his own company with colleagues affected by mass layoff