'Fired' Google employee to start his own company with colleagues affected by mass layoff
Henry Kirk after being fired from Google takes matters into his own hands and launches his own company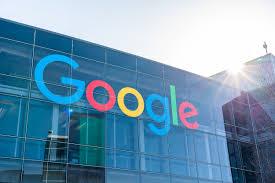 -

Google recently laid off 12000 employees. Among them was a man called Henry Kirk who turned this situation into an opportunity. He is ready to start his own company alongside 6 other colleagues who lost their jobs in the recent layoffs. Kirk was laid off in the recent layoffs by google to save costs and focus on their AI program Bard.

Kirk is aiming to start a new company in six weeks. He connected to his coworkers who also were laid off through group chat to provide each other with moral support. Through this group, Kirk and his colleagues decided to make a new company that will help new startups to grow and get funds. Another service that their new company will offer is to provide design and research tools for other firms' apps and websites.

Kirk while talking about his firing said, " I was pretty bummed out for about five minutes, but then I said, 'well I still have a family to take care of, I learned a lot, and I think I'm ready to do my own thing... First off, the goal is to get some projects in so we can start paying our bills." He and his co-workers haven't yet decided on a name for their company but they have finalized the locations to be San Francisco and New York. Kirk will be appointed as the general managing partner of the proposed company .

Delhi feels the heat, as an unusually hot February marks the early onset of Summer in North India

While Krik and his co-workers seem to bounce back from the firing , there are thousands of employees that Google has been laying off across the world in countries like India and Singapore. The affected individuals have voiced their frustrations on LinkedIn. Google is not the only company that has reduced its workforce other tech companies like Twitter, Microsoft and Meta have also laid off thousands of their employees.