Google Podcasts to discontinue in 2024: Transition to YouTube Music's Podcasts explained
User transition, data insights, and enhanced podcast experience - Google's strategic move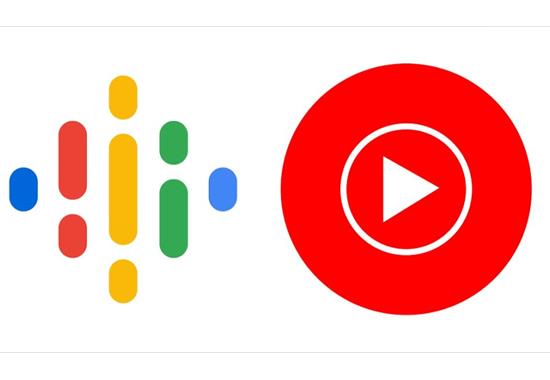 -

In a recent development, Google has announced the discontinuation of its podcast service, Google Podcasts, slated for 2024. Instead, users are encouraged to make a seamless transition to Podcasts within the YouTube Music app. This decision aligns with shifting user preferences and aims to provide a better podcast experience for listeners and creators.

Google's podcast service sunset

Google Podcasts, a platform that has served podcast enthusiasts for years, will be saying goodbye in 2024. Google plans to gradually phase out Google Podcasts while ensuring users can continue enjoying their favorite content.

YouTube Music: The new podcast hub

Users of Google Podcasts are urged to migrate to Podcasts within the YouTube Music app. YouTube Music will soon become the central hub for all things podcast-related, offering a unified experience for both creators and listeners.

Data-Driven decision: Why Google is making the move?

Also Read: Who is Dipendra Singh Airee? Nepalese Cricketer who shattered Yuvraj Singh's T20 World Record At Asian Games 2023

This transition is rooted in data and user behavior. Google cited statistics from Edison, revealing that a significant 23% of weekly podcast users in the United States prefer to consume their favorite podcasts on YouTube. In contrast, only 4% opt for Google Podcasts. Google's decision reflects the changing landscape of podcast consumption.

A Look ahead: What to expect in YouTube Music

Google has big plans for YouTube Music, intending to enhance the podcast experience. In their official blog post, Google outlined their commitment to invest in various aspects of podcasting on YouTube Music. This includes the introduction of YouTube-exclusive features related to community engagement, discovery, and seamless audio-visual transitions.

Global access: Podcasts on YouTube Music for all by 2023

YouTube Music initially introduced podcast support in April, making it available to premium subscribers. However, in a bid to expand its reach, Google is working towards offering free access to podcasts on YouTube Music for users worldwide by the end of 2023.

As the podcasting landscape evolves, Google's decision to discontinue Google Podcasts in favor of YouTube Music's podcast offerings aims to provide a more accessible and enriched experience for podcast enthusiasts globally.