Google search brings you emoji kitchen: Learn step-by-step to craft your unique emojis
Express yourself with unique emoji combinations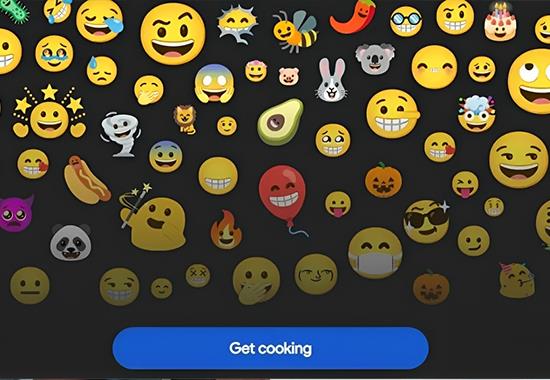 -

Every year, the Unicode Consortium introduces a fresh batch of emojis to capture the essence of various emotions and situations.

However, there are instances when you can't quite find the perfect emoji to convey your mixed feelings. In such moments, Google's Emoji Kitchen comes to the rescue, allowing you to combine multiple emojis and create your custom emoji combos instantly.

While initially available exclusively on Android with the Gboard keyboard, Google's Emoji Kitchen has now made its way to Google Search, accessible on any device. Here's how you can make the most of this creative feature.

Generate Emoji combos using Gboard on android

• Install Gboard (Free) on your Android device. Please note that this Emoji Kitchen feature is exclusive to Gboard on Android and is not available on iPhones.

• Set Gboard as your default keyboard.

• Open any messaging app and tap the "emoji" icon on the keyboard.

• Simply select two or three emojis, and Gboard will promptly display a combination. You can also explore additional combinations in a convenient carousel.

• Tap on your generated emoji, and it will be sent to your recipient.

Unlock Google's Emoji kitchen on Android and iOS

• Launch Chrome or your preferred web browser. Then, navigate to Google Search by visiting Google Search.

• Type "emoji kitchen" in the search bar and hit Enter.

• In the first search result, click on the "Get cooking" button.

• Now, pick two emojis, and Google will instantly blend them. You can even experiment with random emojis by using the "Randomize" button.

• Copy the resulting emoji and paste it wherever you desire.

Also Read: Diplomatic strain between India and Canada casts doubt on Indian Student's aspirations for Canada

Combine Emojis on Desktop and Web (Windows, macOS & Linux)

• If you're using a desktop computer, open Chrome or your preferred web browser.

• Similar to the previous section, visit Google and search for "emoji kitchen."

• Google's Emoji Kitchen will appear at the top. Click on "Get cooking" to start creating captivating emoji combinations.

• Select your preferred emoji combination, and watch as it generates a unique emoji right before your eyes. You'll have a blast amusing your friends with the quirkiest emoji pairings.

By following these simple steps, you can elevate your emoji game and express your emotions in a fun and distinctive way.

Google's Emoji Kitchen is your creative playground for emoji combinations, whether you're on Android, iOS, or the web.