Published On
Gotabaya Rajapaksa: Deposed Sri Lankan president faces arrest calls upon his return; Click for details
The campaigners leading this countrywide protest who played a big role in toppling the government are now calling for legal action against Rajapaksa and his aides
Author :
Tushar Singh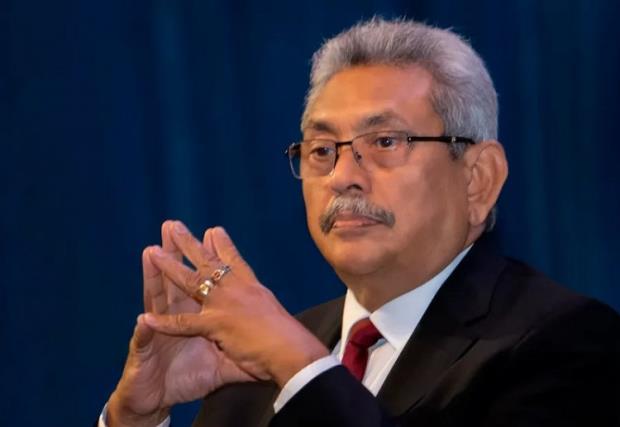 The ousted Sri Lankan president Gotabaya Rajapaksa has no place to hide as he faces arrest calls soon after the report of his return surfaced from a self-imposed exile announced amidst a nationwide protest owing to the national economic crisis.
Rajapaksa fled the island nation while the military escorted his movement and announced his resignation from Singapore.
The campaigners leading this countrywide protest who played a big role in toppling the government are now calling for legal action against Rajapaksa and his aides.
"Gotabaya returned because no country is willing to accept him, he has no place to hide," Joseph Stalin, the leader of a teachers' trade union that helped mobilize demonstrators, said while talking to the media.
He went on to say that "He should be arrested immediately for causing such misery for the 22 million people of Sri Lanka. He should be prosecuted for his crimes."
Rajapaksa's government is seen as the sole custodian behind the catastrophic fall of the Sri Lankan economy that spiraled out of management and landed up in the country's biggest crisis of the century.
The crisis saw an utterly pathetic scenario for its people in terms of acute shortages of food, lengthy blackouts, and long queues at gas stations for scarce fuel supplies after the country ran out of foreign currency to pay for vital imports.
Rajapaksa arrived at the main international airport in Colombo and was garlanded with flowers by a welcoming party of ministers. He was then driven in a security convoy to a new residence provided to him by his successor, Ranil Wickremesinghe.
Rajapaksa's younger brother Basil, a former minister met with Wickremesinghe and pleaded for his assistance in bringing his brother back.
Artemis 1: NASA's Moon bound mission set for the launch; When and where to watch the second attempt in India
The social activists and other leaders in the country are pressing for Rajapaksa's prosecution on plenty of charges against him including his alleged involvement in the 2009 assassination of a prominent journalist.
A member belonging to a Journalists Association went on record to say that they vowed to initiate charges against Rajapaksa on a wide range of matters.
Rajapaksa got immunity after getting elected as the President and entire cases including several corruption cases lodged against him stalled.
Rajapaksa earned a landslide victory in the 2019 elections after promising the voters of "vistas of prosperity and splendour" but his popularity saw a huge fall after Sri Lanka was gripped in a bulk load of crisis on multiple fronts.
His government was accused of a wide range of matters from introducing unsustainable tax cuts which saw a hike in government debt to its poor foreign policy that granted overwhelming access to China in the trade.
The problem saw a shot after the pandemic gripped the world that started blowing up the heart of its economy the tourism sector.
His government defaulted a whopping $51 billion of foreign debt in April which was an addition to the central bank's forecast of a record 8% contraction in the national GDP in the current fiscal.