CM greets people on Diwali and Bandi Chhor Diwas
Exhorts them to celebrate green, environment friendly and safe Diwali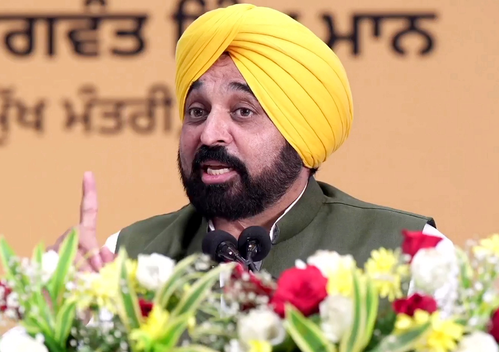 -

Punjab Chief Minister Bhagwant Singh Mann on Sunday felicitated the Punjabis across the globe on the festival of lights- Diwali and Bandi Chhor Diwas.

In a message, the Chief Minister appealed the people to celebrate the festivals of Diwali and Bandi Chhor Diwas in a green and environment-friendly manner. He said that since centuries Diwali- a festival of love and prosperity has been celebrated by us with utmost devotion and full religious zeal. Bhagwant Singh Mann said that the sparkling lights of Diwali not only illuminate every household but it is also a symbol of the victory of light over darkness, good over evil and hope over despair.

The Chief Minister hoped that 'May this Diwali once again bring peace, prosperity and happiness to the people besides strengthening the bonds of communal harmony, peace and brotherhood amongst them'. He said that the historic 'Bandi Chhor Diwas', which marks the release of 52 Hindu Princes from the Gwalior fort by Sixth Guru Sri Hargobind Sahib ji on the Diwali festival is also celebrated on this sacred day. Bhagwant Singh Mann expressed hope that together the people of state will make concerted efforts for making Punjab a front runner state in the country.

The Chief Minister also appealed to the people to celebrate Diwali with traditional fervor and gaiety rising above the parochial considerations of caste, color, creed and religion thereby cementing the bonds of amity and goodwill. Extending warm greetings to the people, Bhagwant Singh Mann also urged them to celebrate green, environmental friendly and safe Diwali by bursting minimum fire-crackers safely. He hoped and prayed that these joyous occasions would usher in happiness, health and prosperity among one and all.