Published On
Gurdas Maan Controversy: Court Denied Anticipatory Bail Of Punjabi Veteran Singer; Court Hearing Tomorrow
Gurdaas Maan made controversial remarks on the closing day of the Nakodar fair.
Author :
Sheetal J Bhalla
Gurdas Maan, a Punjabi singer, was denied anticipatory bail after making offensive statements during a fair in Nakodar's Dera Baba Murad Shah. Ladi Shah, the dera's ruler, was identified by Mann as a descendent of Shri Guru Amardas ji. Following this, Sikh organisations filed a complaint against him, accusing him of injuring religious sentiments. Mann has filed an anticipatory bail plea before District and Sessions Court in this case.
During the hearing, Sikh groups' advocates Parminder Singh Dhingra and Ravinder Singh said that Mann's remarks had hurt people's feelings. There is a lot of resentment among the Sikh Sangat in the country and abroad as a result of this. Mann remaining outside may aggravate people's dissatisfaction and spoil Punjab's environment. As a result, his plea for anticipatory bail should be denied.
Also Read:
Ali Abbas Zafar directs Diljit Dosanjh's next song 'Void'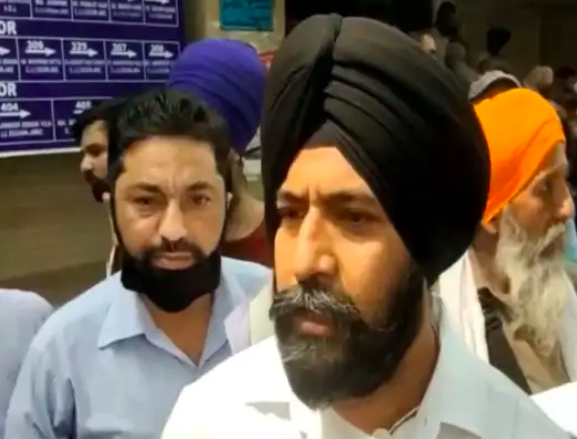 During the hearing, Mann's lawyers argued that Gurdas Mann said this out of ignorance, according to Parminder Singh Dhingra. After that, he apologised by folding his hands and covering his ears. Mann's lawyer, Darshan Singh Dayal, meanwhile, did not speak to the media after leaving the courtroom. We objected on behalf of Sikh groups, according to Advocate Dhingra, that it is not a compoundable offence. Such an apology is not acceptable according to law. The issue was then adjourned for tomorrow's hearing at the District and Sessions Court. It is possible that a decision will be made in this regard tomorrow. Gurdas Mann did not appear in court, but his lawyer submitted a bail plea.
Also Read:
'Koi..Mil Gaya' actor Rajat Bedi booked for rash driving, FIR registered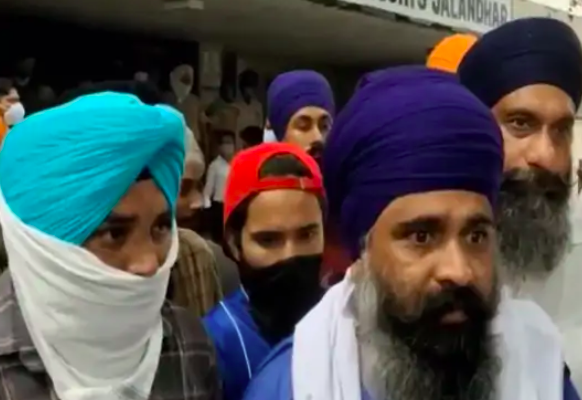 Due to the protest's announcement, Sikh groups that were also members of the Sikh organisation declared the protest during Gurdas Maan's visit to the court. As a result, there was tight security outside the courthouse. A significant number of police officers were deployed here to ensure that the court's dignity was not compromised. On Tuesday morning, however, members of Sikh groups were also present in significant numbers at the courthouse. The atmosphere remained calm, however, because Gurdas Maan did not attend in person and no judgement on anticipatory bail was made. Paramjit Akali stated that he will wait for the court's verdict to be announced tomorrow.After that the next step will be taken.
Gurdaas Maan made controversial remarks on the closing day of the Nakodar fair. When the video was released, it enraged Sikh groups. They held a protest against the cops. The Jalandhar-Delhi National Highway was blocked when the case was not registered. Following this, the police filed a complaint against Mann under section 295A of the Indian Penal Code at the police station in Nakodar.
Following this, fans of Dera Baba Murad Shah marched to the streets. They asked that a case should be filed against Paramjit Akali, the leader of a Sikh group that had filed a lawsuit against Mann. The police, on the other hand, have failed to take any action. On Monday, Sikh organisations burned Mann's portrait as well.Following this, hearing on anticipatory bail was held today.