Published On
Haryana Assembly rejects and condemns Punjab's resolution on Chandigarh
Haryana Government has called a special session in Vidhan Sabha over the proposal of Punjab to give full rights to Chandigarh.
Author :
Samriti Bharadwaj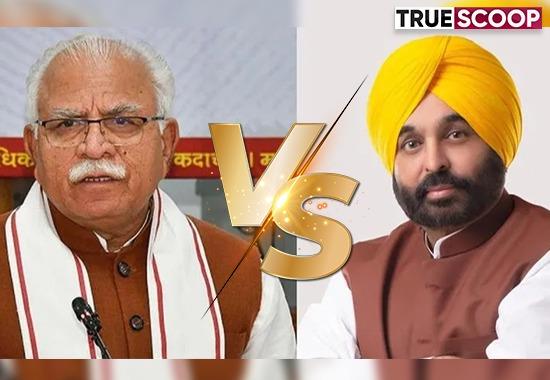 The Haryana government has called a special session in Vidhan Sabha after the Punjab assembly staked claim over Chandigarh. The Punjab Legislative Assembly on Friday passed a resolution to transfer Chandigarh to the state. The resolution requested the Central government to honor the principles of federalism enshrined in the Constitution and not to take any steps which may disturb the balance in the administration of Chandigarh and that of other common assets like the BBMB (Bhakra Beas Management Board).

Haryana CM Manohar Lal Khattar proposed Haryana's claim on Chandigarh in this special session of Vidhan Sabha. Haryana also submitted a proposal to demand water from the Sutlej Yamuna Link canal. The assembly also expressed concern over Punjab's proposal of getting full rights of Chandigarh. Punjab Assembly's resolution is also condemned in the session.

The House urges the Central government not to take such steps that may disturb the current balance of Chandigarh. Haryana has retained its right over its capital Chandigarh. The full-time appointment of board members in Bhakra Beas Management by the Central Government is against the Punjab Reorganization Act 1966.

It also urges the central government to continue the deputation ratio of Haryana officers in the Chandigarh administration as the same as when the reorganization of Punjab happened. The dispute between the two states has started again after the implementation of Central Service Rules on government employees in Chandigarh.