His batting and intent is the reason India moved forward', Harbhajan Singh hails skipper Rohit Sharma
Former India spinner Harbhajan Singh lauded skipper Rohit Sharma for his performance as a captain and as a batter in the ICC Men's Cricket World Cup 2023, saying the 36-year-old's intent and exceptional batting skills is the reason India has moved forward in the mega event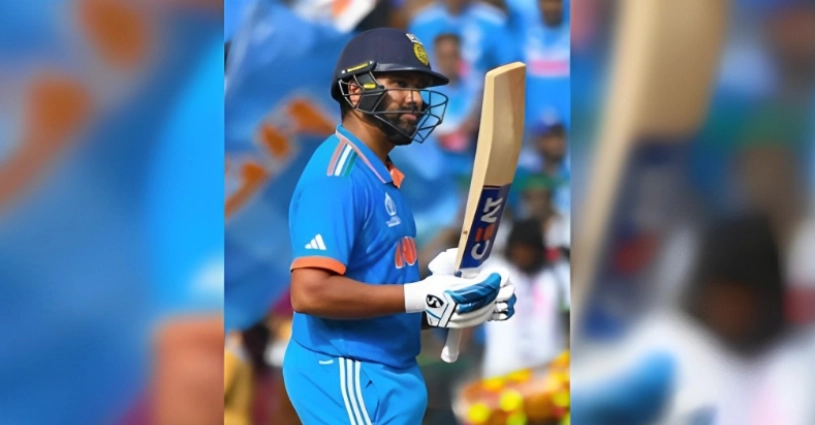 -

Former India spinner Harbhajan Singh lauded skipper Rohit Sharma for his performance as a captain and as a batter in the ICC Men's Cricket World Cup 2023, saying the 36-year-old's intent and exceptional batting skills is the reason India has moved forward in the mega event.

In the round-robin stage, Rohit's India won nine out of nine matches, a record for the Men in Blue in ODI World Cups.

"Rohit Sharma's captaincy has made the biggest impact. It is said that if you want to change something then you should show leadership in that area, and he has shown that. He has shown that in his batting and his intent which is the reason India has moved forward," Harbhajan said on Disney+ Hotstar.

Rohit added a plethora of records to his name in the ongoing World Cup. The India skipper on Wednesday became the batter to hit most number of sixes in World Cups, blasting his 50th maximum in the semifinal match against New Zealand in the ICC Men's Cricket World Cup 2023 at the Wankhede Stadium.

He played a blazing knock of 29-ball 47 including four sixes and as many as boundaries, raising 71 runs for the opening wicket partnership with Shubman Gill in 50 balls.

Rohit has already set the record for the most sixes in a calendar year during India's match against the Netherlands in Bengaluru. The 36-year-old reached this milestone by launching a colossal 92-metre six over long-on off Colin Ackermann, marking his 59th maximum of the year and surpassing the record set by former South African captain AB de Villiers in 2015.

Additionally, in the match against the Netherlands, he also achieved the distinction of being the captain with the most sixes in a single World Cup edition. Surpassing former England captain Eoin Morgan's record of 22 maximums in the 2019 edition, Rohit secured this feat with his 23rd six in the 2023 World Cup.

"If you look at Rohit Sharma's performance in this tournament then the biggest thing that he has done is that he has changed his intent. He has hit 80 in 40 balls alone, 90 off 50 balls, 50 off 25 balls, which gives the upcoming batters a lot of time. If the foundation of your house is good then the house becomes strong, and Rohit Sharma has done a good job in this respect," Harbhajan added.