Published On
Youth's last words: Home delivery of heroin injection for just Rs 1000, Watch the Video
In Firozpur, drug peddlers have made a fixed pattern of home delivery of drugs. Author :
Chanderveer Singh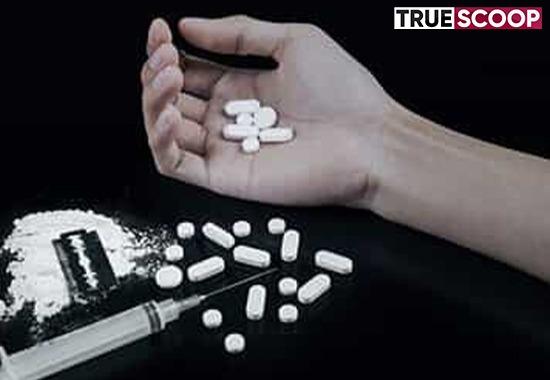 After the death of 23-year-old Sooraj in Basti Shekhanwali, the city police started a crackdown against the drug racket. Before Suraj's death, a video had gone viral, in which he alleged that he was addicted to heroin and used to get injections of heroin for Rs 1000 per dose. Smugglers used to home deliver it. He said that many other youths are also trapped in a swamp of drugs like him.
The police
station in-charge Gurpreet Singh said that the drug smugglers had escaped before Suraj's death. The police have started a probe after filing a case against Jackie, Kartar Bedi resident of Basti Shekhanwali Basti, Lalli resident of Janta Preet Nagar, including a female Ravni. The SHO said that these people used to sell drugs to earn money. It is worth mentioning that a week ago, the city police had registered a case against four people, including three women of the township, in a drug case, but the police failed to nab the smugglers.
Under the leadership of SSP Charanjit Singh Sohal, strict action against drugs is going on by all the police stations including the CIA, and the Narcotics Control Cell. Efforts are being done by the police to cut the supply chain of drugs and a special watch is being kept on the drugs coming from Rajasthan and Assam. Experts say that the rate of the drug has been increased by the smugglers and the addicts have started adopting other tricks including theft to get it.