Published On
Ice Cream Day 2021: Checkout various ways you can enjoy ice cream keeping your fitness in mind!
No matter what your favorite treat is all these health alternatives will serve the purpose and you will be able to explore more and more alternatives to your favorite kind of ice cream on this ice cream day!
Author :
Priyal Mahajan
Are you a fitness freak and love ice creams both at the same time? Isn't it difficult to choose between what your heart says and what your mind tells? So, let there be no heart to mind confusion anymore!
Take a look at these scanning tips that you can follow while choosing ice creams:
1. Fruit flavors are not always the healthiest, so instead of buying those look for water and fruit ingredients in any bar. Many ice creams that claim that they are made up of fresh fruits are sometimes made up of concentrated forms of sugar i.e. juice or food flavoring.
2. Sometimes, some brands which to fool you by claiming that they are too good. See whether the product that they are claiming to exist can ever exist?
3. Aim for about 150 to 200 calories per serving, a packaging which states that they are severely low in calories, won't be fulfilling while will eventually drag in buying more because nor would your heart or your stomach be fully satisfied.
Also Read: Ice cream! The ultimate marriage of sugar, milk and happiness
4. During summers, you are usually confused between hunger and thirst and then you realize that the best option to fulfill both is ice cream, but then you need to stop before you open up the freezer and have a glass of water first which will automatically decrease your desire to have ice cream.

5. You must go with the single-serving ice cream instead of the diet ice creams which would not only satisfy you but you will also be able to treat yourself!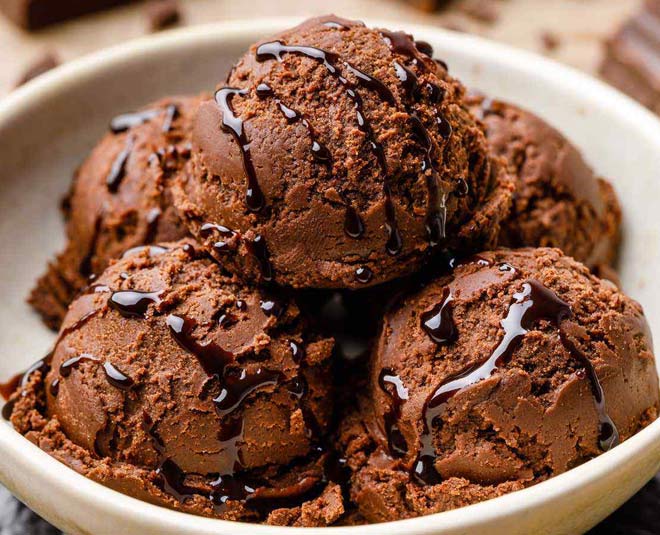 6. Don't go on the packaging, the nutrition value of the ice cream is known by the ingredients present in it and not from the royal names, bold colors, or expensive packaging. Chose a low calorie, made of natural ingredients and which will keep you fit in the longer run.
7. Check out the quality of the ice cream, which can be seen by the size of the ice cream crystals. If the crystals are noticeable then the quality of the ice cream is low in nutrition. Besides that, you may also notice that if the ice cream melts too quickly and has a sandy texture then the quality is poor.
8. Make sure to choose an ice cream that is chemical-free, organic, low-calorie, low-sugar, pure, has no harmful emulsifiers, is made of fresh milk, and is natural.
Also Read: Gelato v/s Ice Cream
9. Lastly, before buying make sure you check the reputation and how natural the ice cream company is, from where you are purchasing the ice cream is.
Traditional ice creams are made up of milk, cream, extra flavors, sugar, and eggs, depending on the products. It is usually 10% milk, 20 % cream and in all 10% fat per serving but in order to decrease the fat in your ice cream serving you can:
1. Use more milk, replacing the cream
2. Instead of using cow's milk use almond milk, soya, or other low-calorie milk.
Now, for the healthy alternatives of ice creams, you can opt for:

1. Gelato: In Italy, It is defined by low as 3.5% fat, which is lower than that present in ice creams, meaning it contains less cream and more milk. But in the US it is a legal requirement.
2. Chocolate-dipped frozen bananas: Not only this treat will cool you down but it will also satisfy your taste buds with its natural sugar.
3. Strawberry banana ice cream sandwiches: This desert serves two purposes first of the ice cream and then it also provides a crunch hence getting you done with your cookie cravings. Besides that, the good for health bananas and strawberries will be clean eats.
Also Read: Chocolate Day 2021: Enjoy some sinful chocolate desserts with your love today

4. Fruit and yogurt cones: This will make you forget about ice creams all you need is frozen yogurt and some frozen fruits.
5. Yogurt parfait popsicles: These delicious treats can be eaten at breakfast with fresh fruits, granola, and yogurt.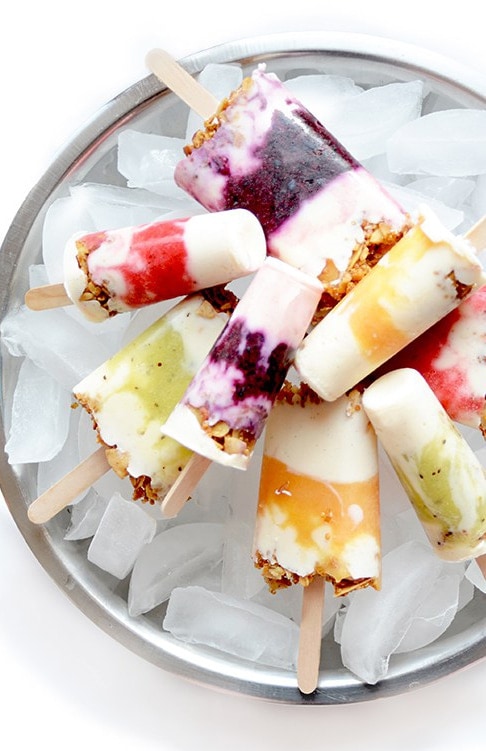 No matter what your favorite treat is all these health alternatives will serve the purpose and you will be able to explore more and more alternatives to your favorite kind of ice cream on this ice cream day!