Published On
India asks Canada to denounce Nov 6 'Khalistan Referendum' by banned terrorist organization SFJ
The Indian government has urged Canada to condemn such referendums Author :
Samriti Bharadwaj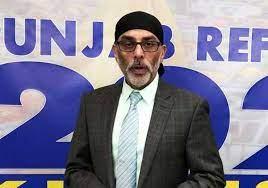 India has asked Canada to denounce the so-called "Khalistan Referendums" being held on November 6 in Ontario by the terrorist group "Sikh for Justice" and to take action against anyone who supports terrorism and violence against the biggest democracy in the world. It has asked that the Canadian government put a stop to the referendum and make sure that none of its properties are used to incite hatred or call for violence against Indians.
Sikhs For Justice (SFJ), a banned organization in India, has declared that a second referendum on Khalistan will be held. The Khalistan separatists are reportedly pushing hard to publicize the referendum now that Interpol has rejected India's request to issue a red corner notice on SFJ's Gurpatwant Singh Pannu.
The so-called referendum scheduled for November 6 in Mississauga's Paul Coffey Arena, according to a demarche' served on Tuesday by the High Commission in Ottawa, will be the second unlawful exercise after the banned SFJ arranged a similar exercise on September 18 in Brampton, Ontario.
India has alerted Canada that violent terrorist groups that support the killing of innocent persons are behind such anti-Indian acts.
Australia: Is the brutal knife attack on Shubham Garg in Sydney a restart of violence against Indians in the country?
New Delhi has informed the Justin Trudeau government through its High Commission that both nations had agreed upon the highest levels not to permit the use of their territories for actions harmful to each other's security and national interest.
Earlier, on September 16, 2022, the Canadian government sent a note verbale to New Delhi stating that it does not accept such so-called "referendums."
Since this activity by the outlawed SFJ will politicize Indian students by splitting them along religious lines in addition to bringing politics to campuses and destroying the tranquil atmosphere, it has been noted that the outreach of organizers to enlist Indian students is a matter of severe worry.
The Indian government has urged Canada to condemn such referendums because they "encourage violence and endanger the territorial integrity of India."