Published On
Injury marks on Tajinder Bagga's body; revealed by Delhi police after medical examination
A medical test of BJP leader Tajinder Pal Singh Bagga performed after the Punjab Police apprehended him found injury marks on his body.
Author :
Samriti Bharadwaj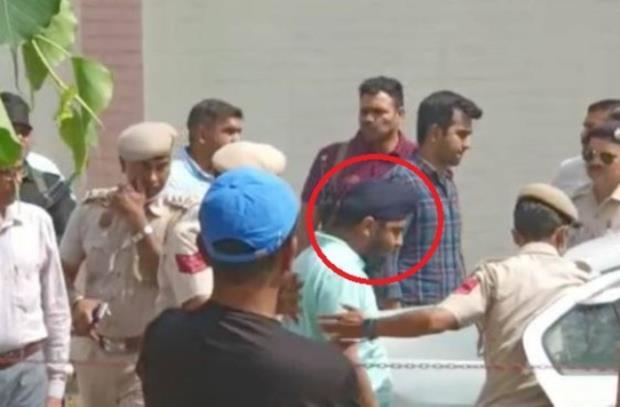 After his arrest by the Punjab Police on Saturday, BJP leader Tajinder Pal Singh Bagga's medical report revealed that he had suffered severe injuries to his back and shoulder. The BJP leader claims that he was beaten by Punjab Police during his detention, which resulted in his injuries.

Bagga was arrested at his house by Punjab Police on Friday, halted in Haryana while being transported to Punjab, and returned to the national capital by Delhi Police hours later.

Bagga returned to his Janakpuri house in the early hours of Saturday morning after appearing before a Dwarka court magistrate. Bagga was taken for medical examinations after arriving in Delhi as part of standard practice, during which the report of his injuries was released.

"The medical examination has revealed injury marks on Bagga's body," a senior police official said.
Bagga's father, Pritpal Singh Bagga, filed a kidnapping complaint with the Delhi Police on Friday, alleging that "some guys" came over to his residence at around 8 a.m. and abducted his son.

Also read: CBI raid: AAP MLA after election said, I will take 1 rupee salary; trapped in 40 crore bank fraud

Bagga, who is also the national secretary of the Bharatiya Janata Yuva Morcha, was arrested last month in Mohali in connection with a complaint filed against him.

Tajinder Bagga was charged by Punjab Police for criticizing Arvind Kejriwal after the Delhi Chief Minister insulted the film "The Kashmir Files" during the Delhi assembly's budget session, calling it a jhoothi film. The video illustrates the plight of Kashmiri Hindus during the genocide that occurred in the late 1980s and early 1990s in Kashmir.