Published On
Intense rain in Mumbai: Man gets injured, routes of buses diverted, new predictions on weather
Mumbai and Thane has been marked under orange alert and Pune, Raigad, Ratnagiri, Kolhapur and Satara districts are marked as Red alert.
Author :
Priyal Mahajan
The latest update given by the IMD, Indian Meteorological Department has predicted that Mumbai will experience moderate to intense rain showers and that will continue for the next three hours in continuity. Further, the department said that the isolated areas such as Goa and Konkan will experience heavy downpours. The coastal area of Karnataka is expected to observe heavy to very heavy rains. Few areas of Kerala and Mahe will also experience heavy rain.
This has caused a delay in the buses and local trains as the roads are waterlogged due to the heavy rainfall especially in the areas of Mumbai, Thane, Navi Mumbai, Palghar, and the neighboring areas. It is informed that these intense rains are because of the low pressure which is over the southern parts of Gujarat and an active monsoon has been predicted to be over the western coast of the nation.
According to KS Hosalikar, the senior India Meteorological Department official, Mira Road has received a heavy pour of rain i.e. 73 mm, 136mm is received by Juhu, 56.5 mm is received by Mahalaxmi, Bandar has received 141 mm of rainfall, and Santa Cruz has received 25.1 mm of rain. Mumbai and Thane has been marked under an orange alert and Pune, Raigad, Ratnagiri, Kolhapur, and Satara districts are marked as Red alert.
Also Read: Himachal Pradesh Cloudburst: CM Jairam Thakur appeals tourists to avoid visiting high-risk areas
It was reported by the Thane Municipal Corporation informed that a person was injured near Kopari, Thane, after a truck was overturned on Eastern Express Highway around 2 am, amid the intense rain. The injured person was shifted to the hospital nearby.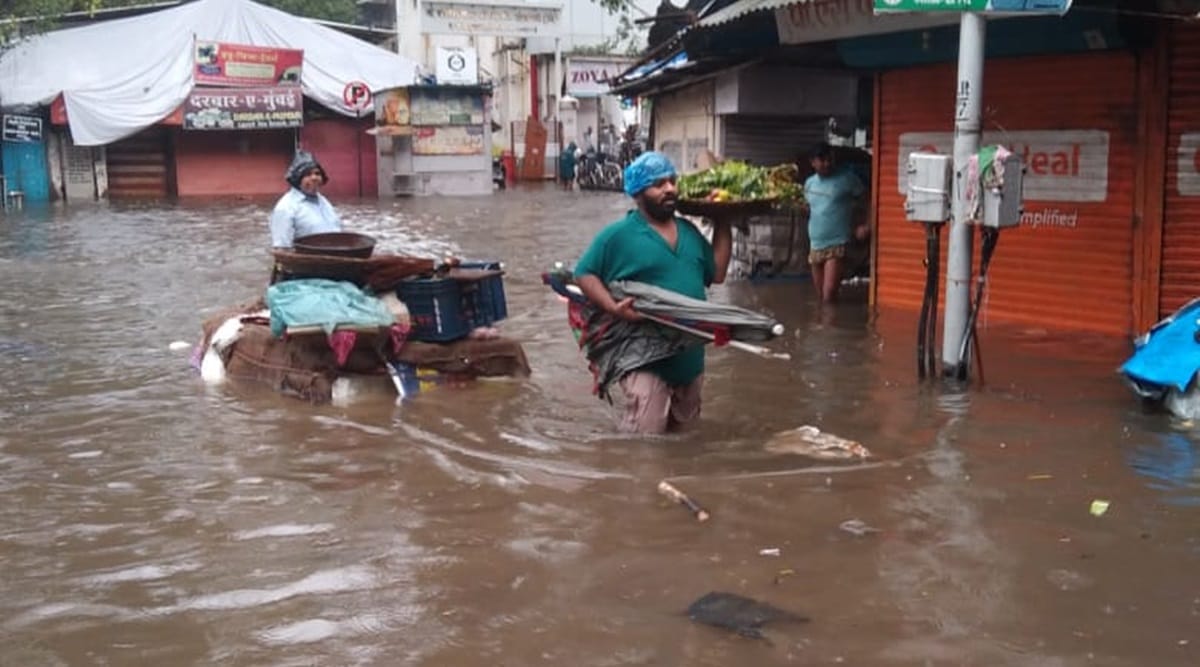 The local train services are running 20-25 minutes late than the schedule on the Central Railway's mainline and on the Harbour line. The local train services are currently running only for personnel for the health and other essential services and are in the view of the COVID-19 pandemic. The downpour is continued since early morning. All the roads are flooded heavily and the routes of the buses are diverted on Andheri, Chembur, Sion, and Wadala.
Also Read: Cloudburst in Himachal, yellow alert in Bihar, monsoon wreaks havoc in different ways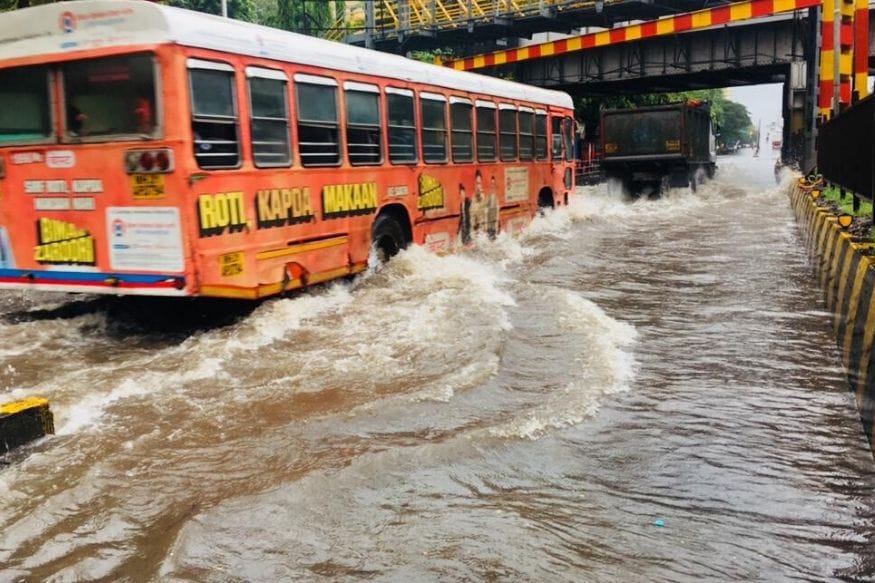 The city of dreams saw a whopping 157 mm of rains in three hours taking the 24-hour rain figure to 253 mm, a report by Skymet Weather said. Efforts to remove the water by a water pumping mechanism are on the BMC (Brihanmumbai Municipal Corporation).