Published On
Investment in Agriculture are the best weapons against hunger, poverty; billions deserve better lives
Agritech is the concept of applying modern technologies to the agricultural sector with a view of enhancing and producing with efficiency and generating sufficient revenue to support livelihoods. Author :
Sukhmani Kaur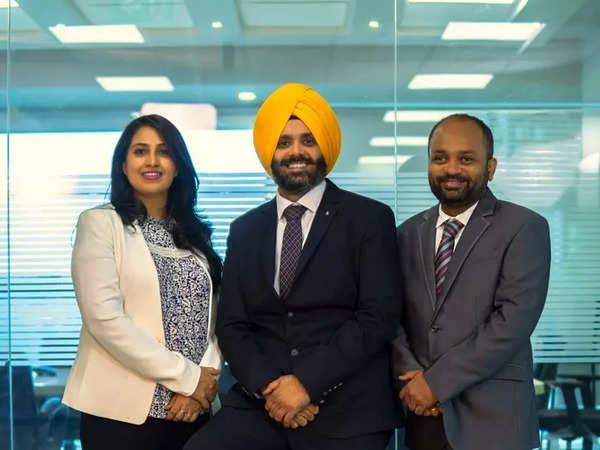 Founded in2016, Agnext Technologies located in Industrial area , Mohali Punjab,

AG NEXT, aims to expand to international markets, particularly Middle East, Europe and South Asia, using the fresh capital.

The company said it also use the funds to scale up its full-stack platform for AI-enabled trade to solve for trust and transparency in global food value chains.
Agri start-ups that serve the small farmer need more seed funding, incubation and mentoring to make an impact.

Modernising Indian agriculture will require change in key elements of the sector - supply chains and markets; production support; credit and crop insurance.

Indian entrepreneurs are developing new technologies and business models to meet this challenge

AgNext has innovated & developed full-stack integrated algorithms, software & hardware platform, which addresses quality assessment issues across the agri value chain, enabling businesses to analyse food on-the-spot in just 30 seconds

Agritech firm AgNext Technologies has partnered with NAFED to digitise quality assessment for Arunachal Pradesh's organic kiwis. These organic kiwis were launched in New Delhi by Arunachal Pradesh Agriculture Marketing Board (APAMB) along with NAFED as the marketing partner, under the national 'One district One Product' scheme.

Farmers' income increases when yields increase, cost of production reduces and farmers receive remunerative prices. Agri-startups can potentially play a role in DFI and many agencies are trying to promote startups. While there are successes, better coordination will help institutionalising successes.

Agritech startups have great potential in India. There is a huge scope of Agritech startups for India's farmers who are striving against unreliable climate changes, water scarcity, price hikes, and many other problems.