Published On
Is Xi JinPing under house arrest? Unverified report sparks talks of a possible Chinese PLA's takeover; Details inside
Reports have also claimed that around 60% of flights in China were grounded yesterday, without any legit explanation as the development seems unusual to many
Author :
Tushar Singh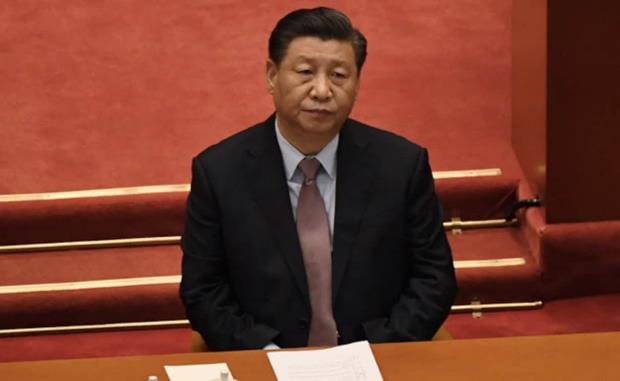 Shocking yet unverified reports coming in from China reveals that President Xi Jinping has been put under House Arrest by the People's Liberation Army, however, there has not been any form of confirmation coming in from the media about the rumor.
The development is coming days after the Chinese court pronounced a senior military official to life in prison. Jennifer Zeng, a Chinese human rights activist residing in the US, recently posted a video through her Twitter handle claiming the PLA's move toward Beijing.
Reports have also claimed that around 60% of flights in China were grounded yesterday, without any legit explanation.
Another US-based Chinese national author Gordon Chang, quote tweeted Zeng's tweet claiming the situation that is brewing up inside China clearly shows the country is gripped under instability.
"This video of military vehicles moving to #Beijing comes immediately after the grounding of 59% of the flights in the country and the jailings of senior officials. There's a lot of smoke, which means there is a fire somewhere inside the #CCP. #China is unstable."
Corroborating the report's claim, flight radar showed only domestic flights with lesser than usual traffic was seen in the airspace of the Communist state. Going further the report claim that the serving General of the PLA could possibly replace Xi as the premiere of China.
Russian Mobilization: "That's it playtimes over you're soldiers now" Officer screams on new recruits as Moscow gears up for war: WatchSeptember 24, 2022
Indian parliamentarian from the ruling BJP Subramanian Swamy was quick to respond in the matter. Swamy's tweet was built on the faction of the rumored reports that said the PLA officials planned Xi's ouster while the latter was on his trip to Samarkand.
He wrote, "New rumor to be checked out: Is Xi Jinping under house arrest in Beijing? When Xi was in Samarkand recently, the leaders of the Chinese Communist Party were supposed to have removed Xi from the Party's in-charge of the Army. Then House arrest followed. So goes the rumor."
New rumour to be checked out: Is Xi jingping under house arrest in Beijing ? When Xi was in Samarkand recently, the leaders of the Chinese Communist Party were supposed to have removed Xi from the Party's in-charge of Army. Then House arrest followed. So goes the rumour.

— Subramanian Swamy (@Swamy39) September 24, 2022