Published On
Jalandhar: 78 robberies were reported in 38 days, with victims losing 2.80 crore rupees and much more
Officials have only been able to solve 25% of incidents in which thieves utilized prohibited weapons
Author :
Nishtha Jairath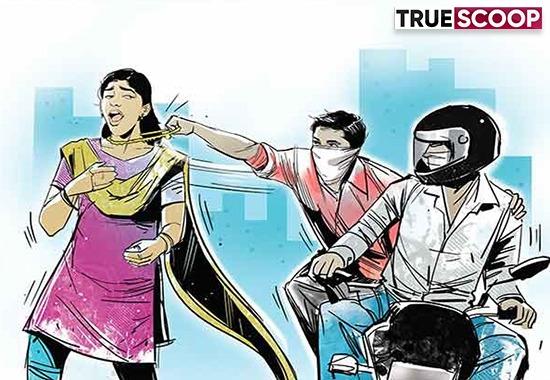 Since April 2022, the crime rate has been steadily rising, with several robberies and kidnappings. More than 73 occurrences have been reported in recent months, with 32 of them involving snatching. Officials have only been able to solve 25% of incidents in which thieves utilized prohibited weapons.
Rubbered persons were frequently hurt and suffered several losses, including 1.5 kg of gold, 2.80 crore rupees, more than 20 cell phones, a dozen bikes, and eight automobiles. Electronic devices and several household appliances are also included on the list.
The police officials have arrested around 58 culprits in which many of them have previous pending cases as well. From the arrest of the culprits, the police have recovered 25% of the loss.
More than 18 robberies were reported in the most opulent districts, but police authorities were only able to track down 5 of them. More than 65% of the cases are still unsolved.
Also Read: Punjab Police Averts Possible Target Killing Attempt; One Held With 3 Pistols, Ammunition
A robbery in broad daylight at the Preet Nagar Gurudwara on April 7th resulted in the loss of a bag containing 5 lakh rupees. Despite the fact that the police have filed a complaint, no arrests have been made.
CIA teams are actively working on robbery and looting cases, with all ongoing cases being tracked and anticipated to be resolved soon. The PCR surveillance has been strengthened in order to hold all of these instances accountable.