Jalandhar SHO suspended after video shows social media influencer posing & dancing on his vehicle
Viral video leads to suspension: A social media influencer's controversial act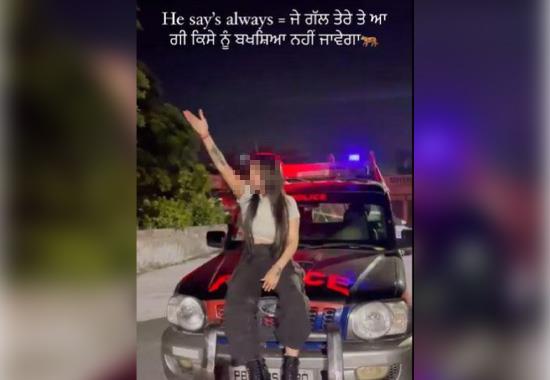 -

In a bizarre incident that highlights the extent some social media influencers will go to gain attention and followers, a Station House Officer (SHO) in Jalandhar found himself suspended.

Viral video sparks controversy

A viral video circulated on social media depicted an influencer casually seated on the bonnet of a police car, striking poses to the backdrop of music, while a police officer stood nearby.

Swift action by Jalandhar Police Commissioner

Responding promptly to the video's circulation, Jalandhar Police Commissioner Kuldeep Chahal took decisive action by suspending the SHO involved in the incident.

Influencer issues apology

Also Read: Who is the Instagram influencer whose reel got Jalandhar Div. 4 SHO suspended?

Following the suspension of the SHO, the influencer responsible for the controversial act issued a public apology.

Social media backlash

The incident garnered widespread attention on social media, with numerous users expressing their disapproval and criticism of the influencer's actions.

Recurring trend of influencer troubles

This incident is not isolated, as the world has witnessed various instances where influencers faced consequences due to their content choices.