Published On
Jalandhar: Shoe trader gets in legal screws for making video viral while firing
Jalandhar shoe trader gets in legal troubles for posting a video while firing
Author :
Samriti Bharadwaj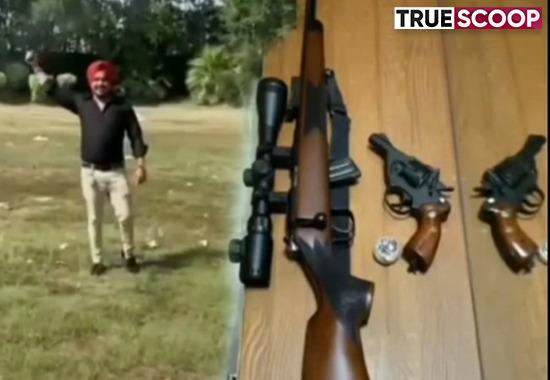 A shoe trader from Jalandhar got caught in the legal clutches of making a video viral while firing. The merchant's attempt to make the number proved to be costly. After the video went viral, the authorities arrested the businessman. The ruling party's leaders intervened to calm the situation and rescued the shoe seller from the police station. However, the situation has not yet been resolved. The police have not moved from behind the man, but are looking into where he shot his weapon.

Amit Grover, the owner of Shoe Mall in Jalandhar's Shekhan Bazaar, posted a video on his social media account. On the songs of Punjabi musician Sidhu Moosewala, he is shown firing a pistol at a ground while promoting gun culture. In the video, he shows off his three weapons, which include a gun and two pistols.

The video went viral on social media, prompting the authorities to investigate. The authorities are already concerned about the bullet and weapon looting that is taking place in Jalandhar. Amit Grover, a shoe trader, was called right away. Before going to the police station, he called some of his ruling party's elite leaders and briefed them of the situation. The ruling party's leaders arrived at the police station shortly after Grover.

Also read: Krishi Vigyan Kendra, Hoshiarpur organizes Farmer Training and Awareness camp

Amit Grover was rescued and sent home by the Aam Aadmi Party leaders after they requested the police. Despite Grover's release, the police have yet to conclude their investigation. Police is currently looking for the location where Amit Grover fired his weapon. He displayed the license for the pistol he fired, but also displayed video of additional weapons, which the police will investigate.