Published On
Jalandhar: Terrible fire breaks out at plastic manufacturing factory in the industrial area
Massive fire out in a plastic factory in Jalandhar's Industrial Area M15
Author :
Samriti Bharadwaj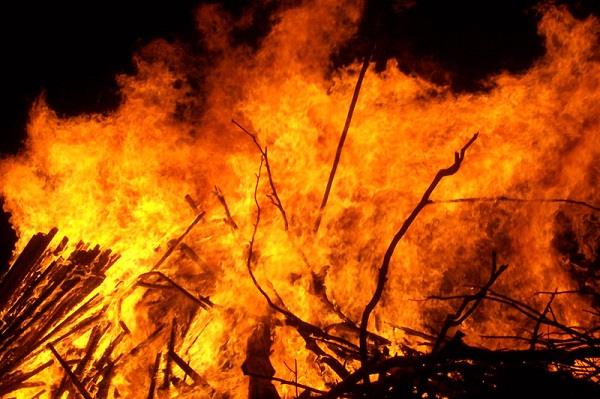 A massive fire out in a plastic factory in Jalandhar's Industrial Area M15 was quickly reported to the fire department. Firefighters came and quickly extinguished the fire.

The factory owner said that the fire was caused by a short circuit in his factory and that his factory was involved in the manufacturing of plastics that included chemicals, and that one of his machines, valued at Rs 80 lakh, had caught fire.

At the same time, he stated that the exact extent of the fire's destruction remained unknown. The good news is that there were no fatalities or injuries.

Also read: Amritsar: Massive fire breaks out in Guru Nanak Dev Hospital; explosion due to short circuit

Firefighter Rajinder Sahota, who was on the scene, stated that as soon as they received the information, they hurried to the scene in five huge vehicles bringing water, and the fire was brought under control after a lot of hard effort.