Published On
Jamtara Season 2 Releasing Date: A true story based on 'Phishing Nexus' marks its return on web space; Know when and where to watch
Jamtara, a small pocket of Jharkhand has been the epicenter of Phishing for years from where the business crime has been operated by a nexus of young men
Author :
Tushar Singh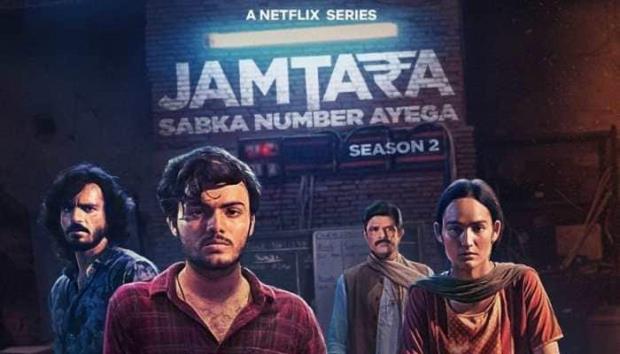 The much-acclaimed web series shedding the light on the true incident of Jamtara's mysterious saga of Phishing which has devastated the lives of thousands of families over decades is returning with yet another enthralling season.
Jamtara a small pocket of Jharkhand has been the epicenter of Phishing for years from where the business crime has been operated by a nexus of young men.
Every year, millions of people get duped by fake banks and insurance company agents. Netflix's crime drama series Jamtara is based on these cases.
The first season of this crime drama premiered in January 2020. The show unveils the unbelievable true story of a group of young men operating a phishing organization. A disagreement led two cousins to end up against each other.
They end up being the two heads of the political divide, thus, leading to turmoil. Meanwhile, the Jharkhand police are on a mission to catch hold of the criminals.
Raju Srivastava: Instance when the comedian slammed Bollywood for hurting Hindu's sentiments and controversy thereafter
The cast of the show features some of the most talented names from the digital web space in the form of Sparsh Shrivastava who plays Sunny, and actor Anshuman Pushkar plays Sunny's cousin Rocky.
The two will be seen as the head of the groups of primary scammers who parted ways after the scuffle which we saw towards the end of the first season. Inside Edge star, Amit Sial who has been appreciated for his role in Huma Qureshi's starrer will be playing politician Brajesh Bhaan.
Dibyendu Bhattacharya stars as Inspector Biswa Pathak, among the others in the multi-starrer web series. Jamtara Season 2 drops on Netflix on September 23rd and will narrate the entire reach of the story in 10 episodes like season 1.