Kantara Hindi OTT release date: When & where to watch Rishab Shetty's blockbuster movie
Kantara was released on Amazon Prime Video on November 24 and ever since then, fans rushed to the OTT platform to watch Rishab Shetty-directorial movie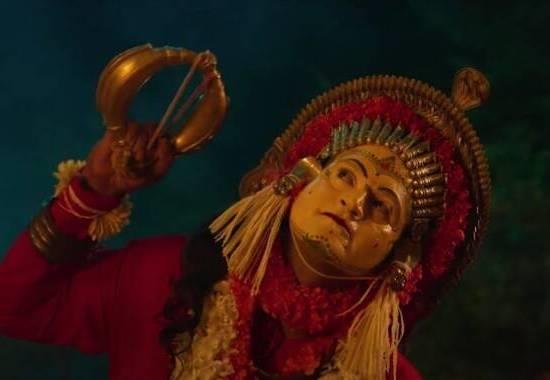 -

Kantara, one of the most awaited movies fans have been waiting to watch on an OTT platform has finally been released. Kantara was released on Amazon Prime Video on November 24 and ever since then, fans rushed to the OTT platform to watch Rishab Shetty-directorial movie. However, Kantara was released in Kanada and other languages except for Hindi. Therefore, fans who were eagerly waiting to watch Kantara Hindi left disappointed. As a result, fans are now querying when will Kantara Hindi be released. Therefore, True Scoop brings you Kantara Hindi expected OTT release date and everything we know so far-

Firstly, Kantara has finally been released after being postponed two to three times on OTT. Courtesy of its non-stop successful run at the box office, the makers have achieved massive success and Rishab Shetty's name is now known among every fan. Now, coming to Kantara Hindi OTT release date, the makers have not announced the exact date and platform as well. However, Kantara Hindi expected date can be compared to another South movie Sita Ramam's Hindi version release date.

To be precise, the superhit south movie Sita Ramam was released in theaters on August 5, 2022. And then it was released on Amazon Prime Video in multiple languages on September 9, 2022 except for Hindi. As a result, fans were again eager to know about its Hindi version release. Finally, Sita Ramam Hindi version was released on November 18, 2022, but on Disney Plus Hotstar. Meaning, the makers took more than 1 month to release its Sita Ramam's Hindi version. Seeing the release of Kantara on Amazon Prime Video, it can be said that the makers might have opted for the same strategy. And therefore, for Kantara Hindi, fans might have to wait for now.

Going by the trend, Kantara Hindi might be available for streaming in December end or in the New Year. Whether Kantara will opt for a different OTT platform or not can't be confirmed right now. Notably, reports suggest that Hombale Films, the makers of Kantara, have sold the Hindi rights to Netflix and therefore, it will be released on it. However, the makers have not confirmed it yet.

Kantara's response

What is 'Bhoota Kola?' Understanding Kantara's controversy ahead of its OTT release

In the northern region, Kantara has outperformed Bollywood films featuring major movie stars like Akshay Kumar (Ram Setu), Ajay Devgn (Thank God), Katrina Kaif (Phone Bhoot), Ayushmann Khurrana (Doctor G), and others. Moreover, Kantara has also made its position at No. 1 in the current list of India's top 250 films which was released by IMDb recently.

About Kantara:

The movie begins with the opening plot back in the 18th century when a king gives a piece of land to the villagers in lieu of peace and joy. Several decades down the line, the descender of the king arrives at a Bhoota Kola (traditional dance in honor of the local deities) and threatens the tribals to return their land, however, ends up dying a tragic death. The film, which was released on September 30, is an action-thriller written and directed by Rishab and produced by Vijay Kiragandur.