10 Karwa Chauth Vrat dishes you must try
Women who are fasting are allowed to eat before sunrise, but after that, they must maintain a rigorous fast during which they are not even allowed to sip water before moonrise. As a result, IANSlife has put up a list of 10 Karvachauth Vrat recipes for you to enjoy after the puja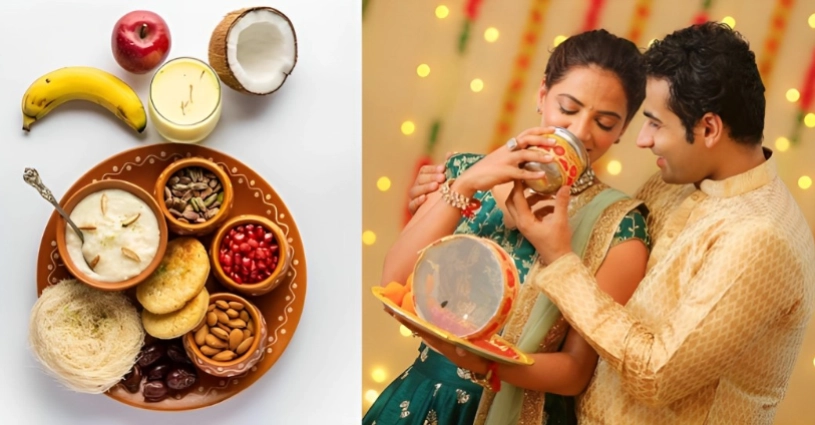 -

Women who are fasting are allowed to eat before sunrise, but after that, they must maintain a rigorous fast during which they are not even allowed to sip water before moonrise. As a result, IANSlife has put up a list of 10 Karvachauth Vrat recipes for you to enjoy after the puja.

Dum Aloo

This rich potato gravy dish, enhanced by the flavorful aromas of Indian spices, can elevate your culinary experience. Try it with "Puris" for the best flavor!

Aloo Matar

A delicious North Indian meal called aloo matar is made with potatoes, green peas, and a variety of spices. Savor this delicious recipe with puris or pulao.

Mixed Vegetables

An Indian-style curry dish called mixed vegetables is made with an abundance of vegetables and spices. The greatest pairing for it is "puris." Thus, prepare this dish and give it to your significant other to receive praise!

Amritsari Chole

Who doesn't adore food from Punjab? One of the most well-known Punjabi meals is Amritsari chole, which is typically served with "Bhature." Now go prepare this delectable side dish for your family and yourself.

Pulao

After a full day of fasting, pulao is a nutritious dinner thanks to the benefits of veggies. This recipe may be prepared in 30 minutes and goes well with different kinds of curries.

Boondi Raita

Boondi raita is the ideal dish to end your dinner with. How come? This is so that, once you have finished eating, you may quickly digest the food by drinking a bowl of raita. Curd also has cooling characteristics.

Rice Kheer

Every Indian home always has rice kheer on the menu for celebrations like birthdays and holidays. Made with milk, rice, sugar, and dry fruits, it's a nutritious choice for anyone with a sweet craving for dessert.

Besan Laddoo

Ghee, sugar, dry fruits, and gram flour are the ingredients of besan laddoo. This recipe can be a great choice to eat after keeping a fast.

Moong Dal Ka Halwa

Moong dal ka halwa, with the goodness of moong dal, ghee, milk, and dry fruits, might be the ideal treat to savor on Karvachauth.

Gulab Jamun

After your fast, reward yourself with gula jamun—you deserve it! The soft khoya balls' rich sugar syrup covering is a certain method to satisfy all of your sugar cravings.