Published On
#KashmirFiles banned in Singapore, Shashi Tharoor takes jibe at BJP and Vivek Agnihotri
Shashi Tharoor, a Congress MP, hit out at Vivek and the BJP as soon as the news of the movie's ban broke. Vivek Agnihotri even called Tharoor a fool after that
Author :
Samriti Bharadwaj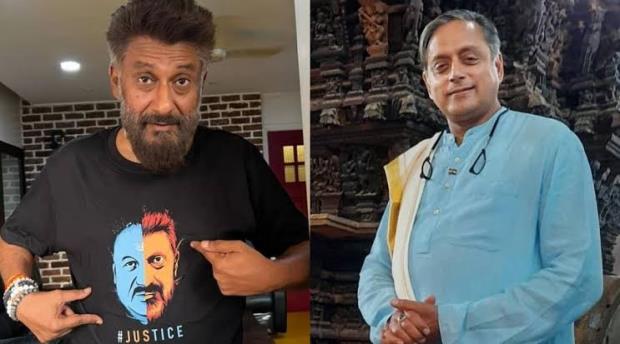 The Kashmir Files has dominated the movie office in numerous countries, including India, since its debut. The film directed by Vivek Agnihotri was meant to be released in Singapore, but the censor board there has banned it. Shashi Tharoor, a Congress MP, hit out at Vivek and the BJP as soon as the news broke. Vivek Agnihotri even branded Tharoor a stupid after that.

In his tweet, Shashi Tharoor wrote, "Film promoted by India's ruling party, #KashmirFiles, banned in Singapore"
In a tweet, Shashi Tharoor also included a screenshot. The reason for the prohibition of The Kashmir Files is stated here. According to the snapshot, "The film will be refused classification for its provocative and one-sided portrayal of Muslims and the depictions of Hindus being persecuted in the ongoing conflict in Kashmir," Said the authorities in response to the queries of CNA.
Also read:
Pandit Shivkumar Sharma, a Santoor player, dies at the age of 84, composed music for blockbuster films
Vivek Agnihotri wrote, calling Shashi Tharoor a Fopdoodle (idiot), WROTE, "Dear fopdoodle, gnashnab @ShashiTharoor, FYI, Singapore is most regressive censor in the world. It even banned The Last Temptations of Jesus Christ (ask your madam) Even a romantic film called #TheLeelaHotelFiles will be banned. Pl stop making fun of Kashmiri Hindu Genocide."