Published On
Punjab: Ludhiana registers 10 cybercrime cases everyday, Know reasons
Cybercrime is a world in itself — the virtual world leaving a trail of destruction in the real world. It ranges from bullying, email spam, phishing and online scams to identity theft, posting illegal and offensive content on the web and accessing or uploading child pornography
Author :
Sukhmani Kaur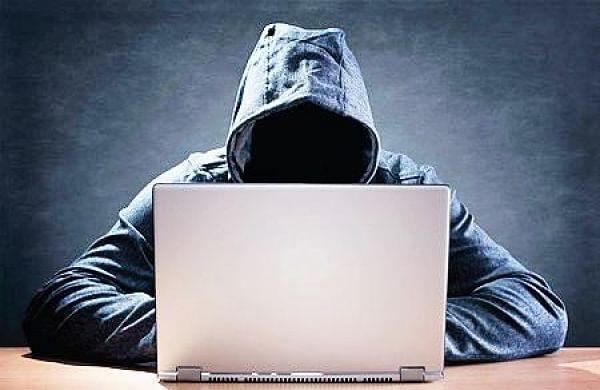 Ludhiana is the most populous and the largest city in the Indian state of Punjab. Known for its industrial growth. With technology becoming smarter, there has been a corresponding increase in cyber fraud, harassments and threats, so much so that the district has been receiving around 300 to 400 complaints pertaining to cybercrime each month since 2020.

Around various first information reports (FIRs) have been registered in the last six months and ₹50 lakh has been recovered and returned to victims of cyber fraud, the only district in Punjab to do, reveals Inspector Jatinder Singh, In charge Cyber Crime, Ludhiana.

Informing few steps can ensure delay or completely control the fraudsters process, The Centre has rolled out a new Helpline number '1930' to prevent financial frauds via cyber means and also to track down the crooks who deploy devious means to cheat the gullible consumers.

The victim may dial 1930 immediately to report the crime. Initially, primary details of the financial transaction will be asked, following which a mechanism will be initiated to rescue the stolen money to wherever it landed. Action will be taken by the police as per the crime.

Also you can visit the cyber cell department, in Sarabha nagar within 24 hrs to report the crime. Says Inspector Jatinder Singh, In charge Cyber Crime , Ludhiana

As per an estimate of the Cyber Wing of the Ludhiana Commissionerate, nearly 95 per cent of cyber complaints are lodged by educated people and working professionals.
Discussing certain stories of cyber crime victims can help people at large,

Sharing a story, Gagan Gujral resident of Ludhiana city faced loan offer fraud. Loan offer fraud is scamming of people who are looking for loans, giving them false hope of providing huge amount of hazel free loans at lower interest rates. Gagan , resident of Ludhiana city told how he was brain freezed during a conversation with frauders, as they contacted me by calling and sending SMS/e-mail messages offering loan.

They introduce themselves in the guise of Officers, Representatives, or Agents of reputed Banks or Financial institutions.

They inform you that, you are eligible for special loan offer, and they will promise to provide hazel free, high amount loans, with very low interest rates.If you agree to avail the loan offer, they obtain soft copy of your documents such as ID & Adress proof, PAN Number, Bank Account Details, Account Statement, copy of Cancelled Cheque, your income details (Pay-slips, IT Returns) etc., (These documents/information may be misused by the culprits) from you through online i.e., e-mail or whatsapp.

Unfortunately gagan fell into their web and became a victim of cyber fraud as he provided all the necessary documents, and when he realized what was happening to him it was already 72 hours. He further Approach the jurisdictional police station/Cyber Crime Police Station with a written complainant along with all the supporting documents and information related to your case.

Apart from this child pornography, cyber stalking, cyber grooming, and most common these days are online job fraud and credit card debit card fraud.

Sharing another story, a case was reported in which the fraudster posing as a Army official called the senior officer of an insurance company and shared a list of Army jawans for life insurance policies. "The insurance officer felt happy as he was getting chance to issue insurance policies to the group of Armymen. After taking the insurance officer into confidence, the accused shared a link to connect the payment method, the moment insurance officer clicked on the link, his Rs 70,000 was immediately deducted from the account of the victim," Reveals Simranjot Singh , Resident of Ludhiana city

These days fake advertisements of free pizza delivery are cropping up on Facebook and when anyone under the greed click on those adds, and click on further links, money gets deducted from their accounts. Says Yugam Jain , Social Media Activist

Also Read : Now, report cyber crime online : Punjab DGP


Meanwhile, Ludhiana residents are advised to not share their personal and financial information with anyone and update the privacy settings of their social media profiles to prevent its misuse.