Khakee: The Bihar Chapter Release Date; When & where to watch the real life crime drama on the OTT
Khakee: The Bihar Chapter is the story of a chase between a deadly criminal and a super cop played by Karan Tacker who sets on a mission to get rid of the dreaded crime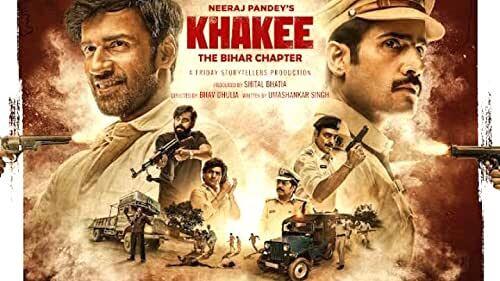 -

"A story of anarchy and conflict that changed Bihar forever." Neeraj Pandey's latest crime drama series can be well defined through these lines which are based and inspired by the set of true events promulgated in Bihar during 2000-2006 the time when the crime rate in Bihar was nearly at an all-time high.

Khakee: The Bihar Chapter is the story of a chase between a deadly criminal and a super cop played by Karan Tacker who sets on a mission to get rid of the dreaded crime prevailing in the area where he is posted which has established a scene of unrest in the entire region.

The series will project the thrilling tale between two central characters Avinash Tiwary who plays the main gang lord and Amit Lodha the super cop played by Karan Tacker, who go on an epic tussle standing on opposite sides of the law. The series is all set to release on the 25th of November on the global OTT giant Netflix.

Produced by Neeraj Pandey and directed by Dhruv Dhulia, the cop-crime drama Khakee: The Bihar Chapter the series also casts the likes of other prime characters like Ashutosh Rana, Jatin Sarna, Nikita Dutta, Ravi Kishan, Abhimanyu Singh, Anup Soni, Aishwarya Sushmita, Shraddha Das, and Vinay Pathak.

Real vs Reel: Is Sita Ramam a true story based on Princess Niloufer, wife of Hyderabad's last Nizam?

Karan Tacker, while describing his experience working alongside the experienced cast and Neeraj Pandey, said, "Playing a super cop like Amit Lodha is high for any actor. I wanted him to be as real as possible in the series because it is the story of a real-life cop. Amit Lodha's character is based on a police officer, who, after doing well in the UPSC exam opted for the IPS instead of the IAS, even though he had both choices. You see, the life of a police officer is much harder than that of an IAS officer. Imagine how earnest and passionate the man was, who thought of becoming part of the system to change the system and eradicate crime."