Published On
Know who is Balwinder Singh Jattana, the name highlighted in Moosewala's SYL song
Know who is Balwinder Singh Jattana, name taken by Moosewala in his latest song SYL
Author :
Samriti Bharadwaj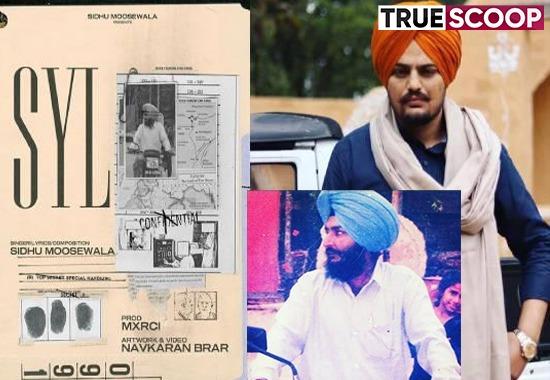 The tragic death of Punjabi singer Sidhu Moosewala has shocked the nation. Sidhu Moosewala's fans are still in shock that the 'Old Skool' singer was brutally killed by Gangster Lawrence Bishnoi's gang. Following the shocking demise of Sidhu Moosewala, his fans are eagerly waiting for his song SYL.

If you have listened to the viral lyrics of the song, you must have noticed the name of a character in the song. He goes by the nickname Balwinder Singh Jattana, and the Sikh community hailed him as a "Sikh Liberation Hero." He plays a significant part in the opposition against the SYL canal. In 1990, Balwinder Jattana, along with his three accomplices, allegedly assassinated some officials who were debating the construction of the canal at a Chandigarh office. Balwinder Jattana was a militant of the pro-Khalistan group Babbar Khalsa.

The Satluj-Yamuna-Link Canal, often known as SYL, is a 214 km long canal that is currently being built with the intention of sharing Punjab's waters with the state of Haryana. In 1982, the Satluj-Yamuna-Link Canal was initially proposed. This pipeline would deliver water from Punjab to nearby regions like Haryana.

Balwinder Jattana, the project's chief engineer, was successful in building the SYL canal. It was claimed that M.S. Sikri and Avtar Aulakh, the chief engineer of the SYL project, were killed by Balwinder and his friends after they broke into the building. The SYL project was therefore abandoned following their assassination.

Bhai Balwinder Singh was promptly accused of being responsible for the incident, and the police started "seeking retribution" right once. That evening, August 30, 1991, the neighborhood police and his crew also went to Bhai Jattana's house. At this time, there were four family members there from Bhai Jatana's side: the aunt Jasmair Kaur, 40; the cousin Manpreet Kaur, 13; and the nephew Simranjeet Singh (5 years). When the cops came, all four people were sound asleep. Everyone was shot dead as they were sleeping when the police opened fire without notice. A 5-year-old was also shot and murdered, showing no mercy.

Also read: Bishnoi gang threatens former Ajnala Congress MLA

On September 4, 1991, the police became aware of Balwinder Singh Jattana's location. Balwinder Singh gets a Rs. 16 lakh cash bounty put on his head. In the late afternoon of the same day, Balwinder Singh Jattana and Charanjeet Singh Channa were driving in the direction of Sadhugarh village when they observed a police checkpoint. They were shot dead by the police after running into the nearby fields. The Sikh Community thinks Balwinder Jattana had a major role in the halting of the SYL Canal Project at that time.