Published On
Know why #boycottbhootpolice is trending on twitter?
Sharing the poster on her Instagram profile, actor Kareena Kapoor Khan wrote, "Don't fear the paranormal and feel 'Saif' with VIBHOOTI."
Author :
Priyal Mahajan
Recently, the first look of the bhoot police was released and the movie is starring Saif Ali Khan and Arjun Kapoor. The role played by Saif Ali Khan is of Vibhooti and Arjun Kapoor has the character of Chiraunji. The poster of this movie was shared on the Instagram handles of makers.

The poster shows Saif Ali Khan wearing a leather jacket paired with a black shirt in a stylish avtar while Chiraunji seems to be giving an ang
ry look. Saif is holding a weapon which is probably for catching ghosts and Arjun Kapoor is holding a torch in his hand, accessorized with a knife-shaped pendant and studded rings
.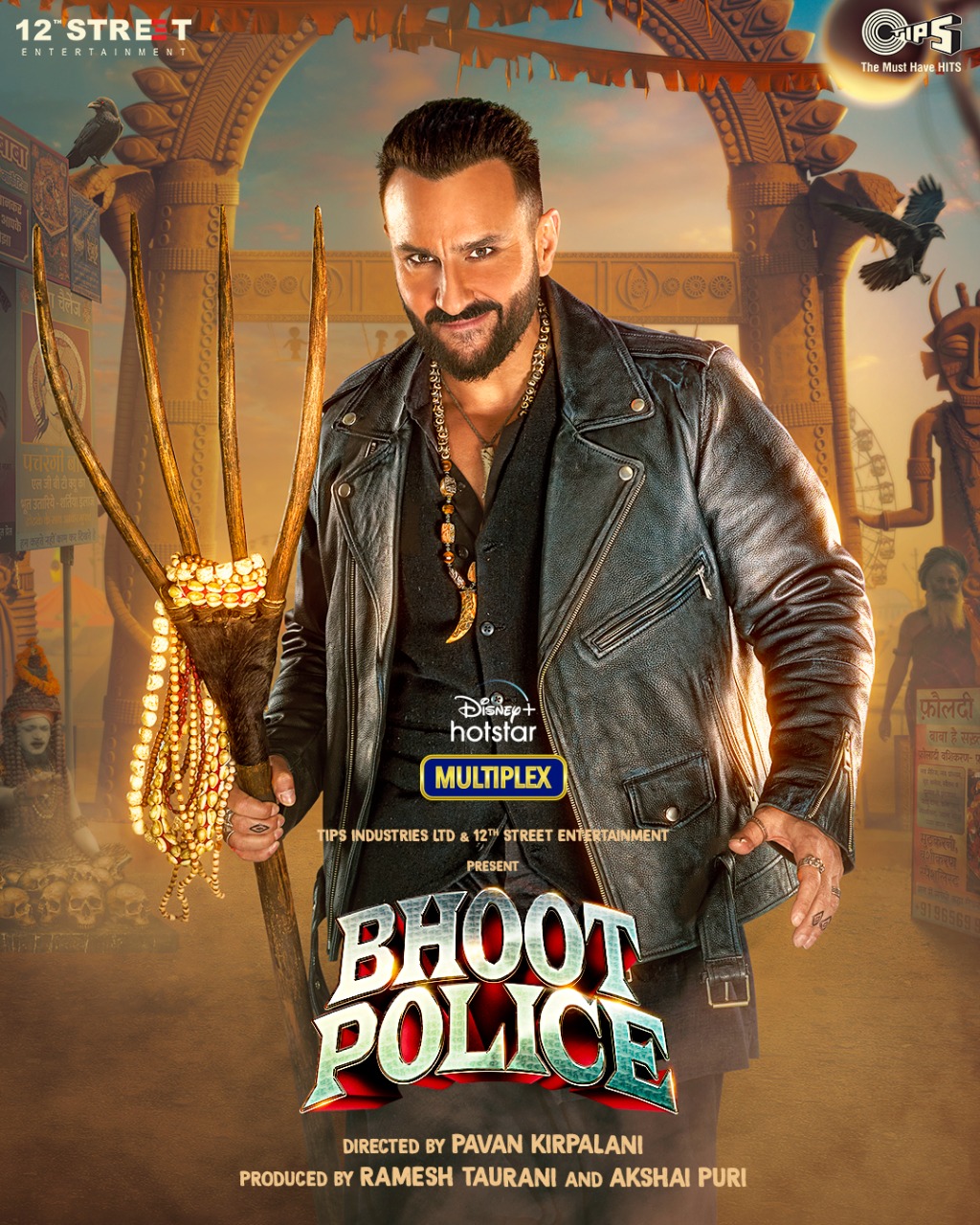 Apart from Arjun and Saif, Bhoot Police also stars Yami Gautam and Jacqueline Fernandez. The film was expected to be released on September 10 in the cinemas but now the makers said that the release will be digital in July on Disney Plus Hostar.

Talking about the release of Bhoot Police, Ramesh Taurani told , "Look, I was supposed to release 'Bhoot Police' in September 2021. I felt that it would be better in the present scenario if I stick to my original month. So yes, Bhoot Police will be released on OTT mostly in September or October."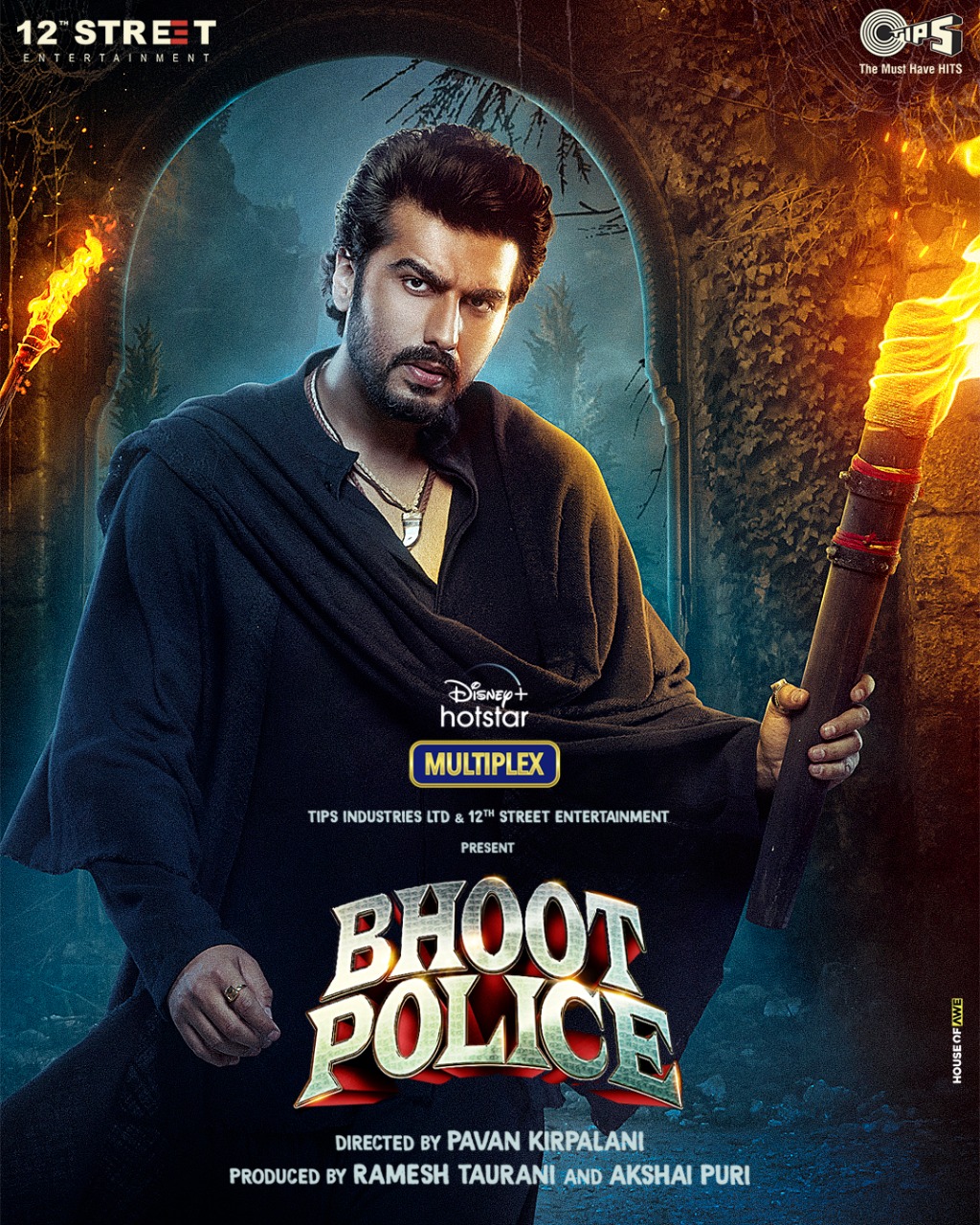 Bhoot Police has been directed by Pawan Kirpalani. "I am thrilled to have Saif and Arjun come together for this entertaining feature. Both of them will be seen bringing their trademark fun elements to the brand new avatars they will portray in this film," Kirpalani said in a statement.
Sharing the poster on her Instagram profile, actor Kareena Kapoor Khan wrote, "Don't fear the paranormal and feel 'Saif' with VIBHOOTI."

Also read: Arjun Kapoor: 'Respects' Malika Arora's past; Shuts the gossip of dating 'Someone Older with A Son'
The poster shows Saif Ali Khan's character carrying a sceptre with Hindu sculptures, sadhus, and skulls in the background. Netizens were quick to spot the Hindu sadhu's in the poster and question: "Why Hindu saints in the background?"

A user also pointed out that "Hope #SaifAliKhan not been learned from Tandav," referring to the same protests the actor's web series Tandav faced back in January 2021.

Some are also of the opinion that this is an attempt to hurt Hindu beliefs and sentiments and defame Hindutva.

Produced by Ramesh Taurani and Akshai Puri, Bhoot Police is one of the latest Bollywood movies to have skipped a theatrical release in favor of a digital debut.
Also read: 'Saif Ali Khan says, 'Less stardom than Shah Rukh, Aamir and Salman Khan was a good thing'
Apart from Bhoot Police the actor is also being prepared to be seen in Prabhas for which he will be training really hard to look bulkier than he actually is.

"He (Om Raut) is going to make me larger than I am, but again, that might be giving it away. There will be some trickery involved, but a lot of it is real. He wants us to train and look particularly tough. The point is that Ravana is India's Satan, he's the demon king. And I guess what drives him is vanity. He is the personification of vanity. Everything comes from there – the doom that he prays for, the kingdom that he wants. His whole outlook is just incredibly clouded, blind and vain. He is a monster. He is strong and fun to play, in that sense. The whole point of the story is to overcome the monster," Saif told in an interview
.