Published On
Kumar Vishwas warns Punjab CM after Bagga lands into soup, says "Pagdi sambhal...."
This warning came after Tajinder Bagga was arrested by 50 Cops of Punjab Police from his house on Friday.
Author :
Priyanka Vinayak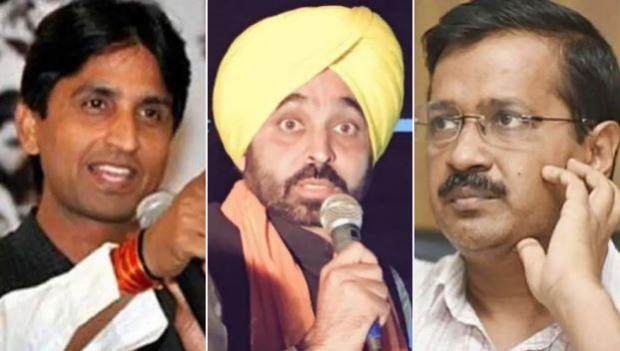 After the arrest of BJP leader Tajinder Singh Bagga in Delhi, famous poet Kumar Vishwas leaves a special message for Punjab CM Bhagwant Mann on Twitter.
Vishwas wrote in his Tweet, " Dear younger brother @BhagwantMann
Punjab has never allowed any insecure dictator of Delhi to play with its reputation in 300 years. Punjab has handed over the crown to your turban, not to a dwarf Duryodhana. Don't insult the tax money of the people of Punjab and their police. Handle your Turban."
Earlier, Punjab Police has also registered a case against Kumar Vishwas. This case was registered in Ropar police station Sadar. It is said that Kumar Vishwas in the interview talked about the relationship of Aam Aadmi Party and Arvind Kejriwal with Khalistanis. After which the people of AAP supporters started protesting by calling them Khalistani. However, Kumar filed a petition against this in the Punjab and Haryana High Court. Giving interim relief to Kumar, the High Court stayed his arrest.
Now, Tajinder Bagga has been arrested for his remarks against Arvind Kejriwal. Soon after his arrest, BJP leader Kapil Mishra criticised the Punjab Police. Another leader Naveen Jindal accused the AAP of misusing police, while Praveen Shankar Kapoor termed it "political vendetta".