Published On
50 Cops of Punjab Police arrest BJP leader Tajinder Bagga for threatening Kejriwal
Last month, Bagga had protested Arvind Kejriwal's remark on the movie 'The Kashmir Files'
Author :
Priyanka Vinayak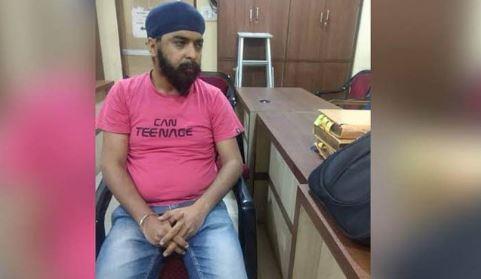 The Punjab Police arrested BJP leader Tajinder Pal Singh Bagga on Friday morning based on a complaint registered with its cybercell. In a video statement, Delhi BJP spokesperson Naveen Kumar Jindal claimed around 50 cops barged into Mr Bagga's Delhi home at around 8:30 in the morning and arrested him.
BJP IT cell chief Amit Malviya, without mentioning Mr Bagga's alleged arrest, attacked Aam Aadmi Party chief Arvind Kejriwal accusing him of misusing the Punjab police to target political opponent.
Tajindar's father Kripal Singh Bagga said: "Around 10-15 Punjab Police cops barged into my home In the morning. They punched me in the face when I tried making a video of the arrest. They even took away my phone. At 8:30 am, they dragged Tajindar outside."
Meanwhile, BJP leaders have condemned his arrest.
"Today @ArvindKejriwal displayed his sweet terrorism. The illegal arrest of @TajinderBagga is an act of cowardice. As per media reports, his father was fatally assaulted by Punjab Police when he made a video of the arrest. Highly condemnable. (sic)" the BJP's all-India social media head, Kapil Parmar, claimed in a tweet.
Last month, Bagga had protested Arvind Kejriwal's remark on the movie 'The Kashmir Files' and the party held a huge protest outside the chief minister's home.
He had also accused Punjab chief minister Bhagwant Singh Mann of visiting gurudwara in an inebriated state.