Who killed Lal Bahadur Shastri & What happened in Tashkent? Questions that India still can't answer
Lal Bahadur Shastri was born on October 2, 1904, in the Mughalsarai district of Uttar Pradesh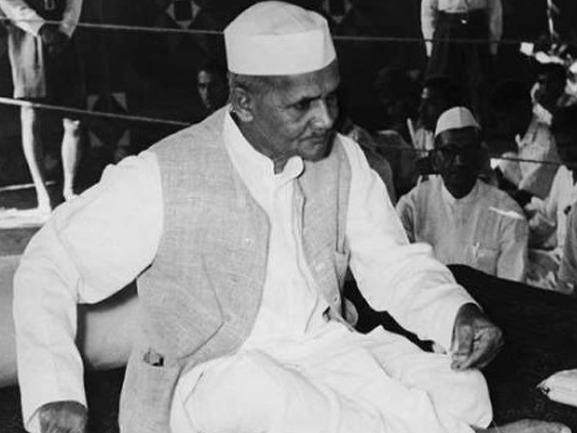 -

October 2, 2022, marks the 118th birth anniversary of India's second Prime Minister Lal Bahadur Shastri. Lal Bahadur Shastri was born on October 2, 1904, in the Mughalsarai district of Uttar Pradesh. October 2 marks special importance in Indian history as on this date India also celebrates the birthday of Mahatma Gandhi i.e. Gandhi Jayanti. Lal Bahadur Shastri has been regarded as one of the most powerful Prime Ministers India ever got. It was under his regime the famous 'White Revolution' started. He promoted the White Revolution – a national campaign to increase the production and supply of milk by supporting the Amul milk co-operative of Anand, Gujarat, and creating the National Dairy Development Board. Not only this, but Shastri Ji also boosted India's food production as he promoted the Green Revolution in India in 1965. This led to an increase in food grain production, especially in the states of Punjab, Haryana, and Uttar Pradesh. It was Shastri Ji who led the country during the Indo-Pakistan War of 1965 and his slogan 'Jai Jawan, Jai Kisan' during the war is even used today in contemporary India. The Indo-Pak war of 1965 ended with the Tashkent agreement, however, he died under mysterious circumstances the following day. Lal Bahadur Shastri's mysterious death has ever since remained unresolved.

While the initial investigation in Tashkent, the capital of Uzbekistan (then fell into the USSR) revealed that Lal Bahadur Shastri died due to cardiac arrest i.e. a natural death, his family rejected the reports and stated that the death of India's second Prime Minister was mysterious. When his dead body was received in Delhi, blue patches were found. However, a post-mortem was not carried out. Notably, in 1977 a parliamentary body was formed to probe the mysterious death of Lal Bahadur Shastri but the two key witnesses, Dr. Chugh and the PM's servant Ram Nath died in two different accidents, without giving their testimony. The question was raised why the Government of India woke up so late to probe the mysterious death of India's second Prime Minister. Shastri's death remains a puzzle even today as two witnesses who were scheduled to depose before this parliamentary body in 1977 i.e. R.N. Chugh, Shastri's doctor who accompanied him to Tashkent, and Chugh who was traveling to Delhi by road to testify before the committee was hit by a truck and died.

Interestingly, National-award winning filmmaker Vivek Agnihotri released a book named 'The Tashkent Files – Who Killed Shastri?' and later in 2019, a film was also made outlining the conspiracy behind Lal Bahadur Shastri's death. Although The Tashkent Files – Who Killed Shastri? the movie received negative reviews with multiple media organisation calling it politically motivated against the left-liberal lobby, the film highlighted Russia's secret intelligence agency KGB. For 'The Tashkent Files – Who Killed Shastri?' Vivek Agnihotri also won National Award. Agnihotri's movie portrayed that Shastri's death was not natural at all. In fact, he was assassinated by the KGB. The film shows that Shastri was poisoned by the KGB under a conspiracy hatched by a political party in India.

Gandhi Jayanti 2022: Who was Nathuram Godse? Know why he killed Gandhi, and his affiliation with India's politics today

It is pertinent to mention here that Agnihotri's The Tashkent Files – Who Killed Shastri? has been termed as 'politically motivated' and the reality behind Shastri's death still remains a puzzle today.