Published On
LIC's Initial Public Offering (IPO) begins today, apply till the 9th of May, know the procedure here
The government plans to sell a 3.5 percent interest in LIC through an initial public offering (IPO). From this, Rs 21,000 crore is expected to be raised
Author :
Nishtha Jairath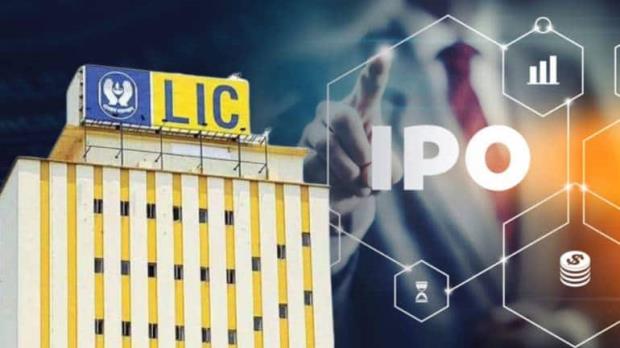 The Life Insurance Corporation of India (LIC) has launched its first public offering (IPO) today, May 4. The government plans to sell a 3.5 percent interest in LIC through an initial public offering (IPO). From this, Rs 21,000 crore is expected to be raised. If you want to invest money in this as well, we'll advise you how much to invest and how to do so.
What is the smallest and largest sum that can be invested?
A minimum of one lot, or 15 shares, is required for retail investors to apply. As a result, after a Rs 45 discount, ordinary investors will need to deposit a minimum of Rs 13,560. The maximum trading volume is 14 lots or 210 shares. A maximum of Rs 1,89,840 can be invested. After a Rs 60 rebate, policyholders can deposit a minimum of Rs 13,335 and a maximum of Rs 1,86,690. Policyholders and employees, on the other hand, receive an additional benefit.

Is there any kind of discounts?

Retail investors will receive a Rs 45 discount from LIC. If you apply for one batch of shares in the upper band, you will have to pay Rs 904 per share instead of Rs 949. In that instance, instead of paying Rs 14,235 for one lot, you will only have to pay Rs 13,560.

What all benefits a person will get with a LIC policy?

If you have a LIC policy, you will receive a 60-rupee discount. You will have to pay Rs 889 per share if you apply for one batch of shares in the higher band from the insurance holder quota. That is, instead of 14,235, you will have to pay Rs 13,335 for one lot.

Is it important to have a Demat account?

According to SEBI regulations, a company's equity shares can only be issued in Demat form. As a result, everyone requires a Demat account, whether they are policyholders or retail investors.

Is it better to invest money or not, and will everyone get a share? Learn the answers to all of your LIC IPO questions.
How to apply?

You can apply both online and offline for this position. If you want to apply for an IPO online, you can do so through your Demat account or its app. There are three categories to choose from here.

· Retail
· Policy holder
· Employee
Select the category for which you want to apply. After that, enter the desired number of lots. Following that, the lot price money would be absorbed (blocked) from your account. If you receive shares in the share allotment on May 12, money will be withdrawn from your account, and the shares will arrive in your Demat account on May 16. Following that, on May 17, LIC's stock will be placed on the market.
If you do not receive the shares, on the other hand, the process of unblocking your funds will begin on May 13. Your funds will be unblocked within 1-2 days in this circumstance. If you prefer to apply offline, you must contact the LIC or your Demat account company's office.