Lil Kim Video: American rapper slammed for stripping & throwing undergarment at fans
Lil Kim pulled off the bizarre act during ONE Musicfest in Atlanta and now her video is breaking the internet worldwide.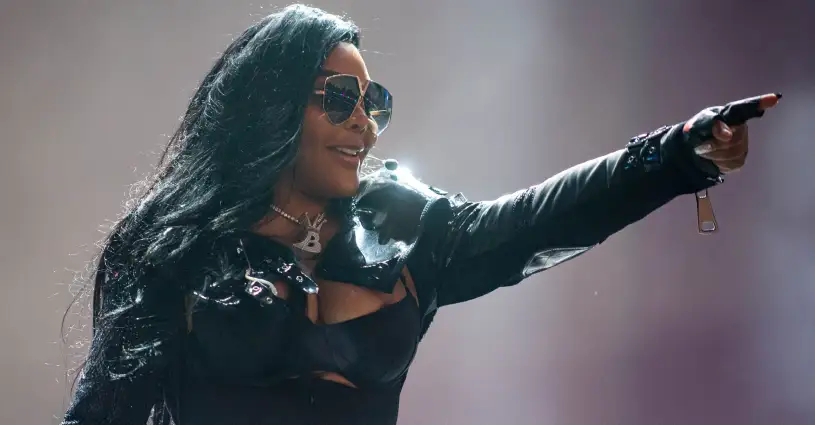 -

While it is quite common that fans throw their belongings to singers or pop-stars to express their admiration, American rapper Lil Kim did it vice versa. American rapper Lil Kim recently threw her undergarment towards crowd during a live concert. Lil Kim pulled off the bizarre act during ONE Musicfest in Atlanta. Now, Lil Kim video is breaking the internet and many fans have slammed the pop-star for throwing her panties towards the crowd.

Lil Kim, real name Kimberly Denise Jones, on Saturday, was performing a medley of her hit records. Before she pulled the stunt, the Queen Bee teased the audience about what she could do for them to take things to the next level.
Lil Kim panties video
In the viral Lil Kim video, the rapper can be heard saying, "What do I got for y'all next?" Lil Kim therafter replies herself, "Panties coming down," adding, "How about this?" she said as she thew her undergarmet into the criwd. It's important to note that Kim wore the panties over her leather pants.
It is pertinent to mention here that it is not the first time Lil Kim has pulled out an X-rated stunt. As per US media reports, Lil Kim's 1999 MTV Video Music Awards is the most infamous one. She was wearing a purple jumpsuit when she wardrobe malfunction.
Fans react to Lil Kim's viral video
Reacting to the video, a user wrote, "Can we pretend this didn't happen?"
Another user wrote, "That's disgusting"
One more user wrote, "What's going on in the world lately"
"I think she did this 20 years too late... people are mad about it now..." wrote another user.