London Assembly asks Met Police to work with Hindus to tackle hate crimes
The London Assembly has unanimously passed a motion by a British Indian assembly member that calls on the Metropolitan Police to work with local Hindus by encouraging them to report hate crimes targeting their community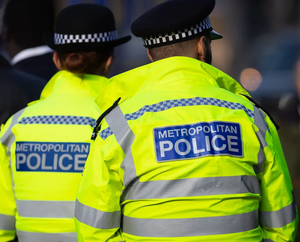 -

The London Assembly has unanimously passed a motion by a British Indian assembly member that calls on the Metropolitan Police to work with local Hindus by encouraging them to report hate crimes targeting their community.

Expressing concerns that Hindu hate crime is not being effectively recorded by the Met services, the assembly on Thursday also called on the police to include the breakdown of hate crime by religion on its crime dashboard.

"I am pleased that the London Assembly supports holding the Metropolitan Police to account so that they build the confidence held in them by our community," Assembly member Krupesh Hirani said.

"Meat being thrown at school pupils, women wearing a red bindi mark on their forehead taunted for having a sniper mark... Sadly there has been a worrying rise in hate crimes faced by our community over the past year," Hirani said, while introducing the motion at the floor of the assembly.

Hindus, forming 5.15 per cent of London's population, are the second most likely religion to have been victims of religiously motivated hate crime, according to the 2023 Crime Survey for England and Wales.

The Met Police dashboard does not break down hate crime by religion, which makes it difficult to see the number of recorded crimes against Hindu Londoners.

"We need to see a better recording of hate crime... Hinduphobia is far too common but it's not properly recorded. We cannot begin to tackle these issues unless it is properly recognised," the Labour group member for Brent and Harrow constituencies said in a statement.

According to recent Home Office statistics, there were 291 hate crimes in 2022/2023 -- accounting for three per cent of recorded by the police in England and Wales, against Hindus.

Hate crimes against Hindus went up from 58 in 2017-18 to 166 in 2020-21 -- a rise of almost 200 per cent in just four years, Home Office data showed.

The years 2018-19 and 2019-20 saw 114 attacks each against the Hindus, and the crimes ranged from racial slurs and assaults to vandalism of properties and religious institutions.

The figures also showed that the number of racially or religiously aggravated offences recorded by the police by month increased since 2015.

In April this year, an independent, London-based think tank surveyed 988 Hindu parents and found that 51 per cent of them reported that their children had faced discrimination at schools in the UK.

Less than a month after riots rocked the city of Leicester last year after an India-Pakistan match, over 180 Hindu organisations and temples wrote an open letter to the then British Prime Minister Liz Truss, stating that they are "under siege".