Published On
Mangal Pushya Yog 2022: Know why it is best occasion to invest in your dream project today and how astrology backs it
Looking to buy new property or invest in a dream project well this is the best time, position of stars makes it the best time in century
Author :
Tushar Singh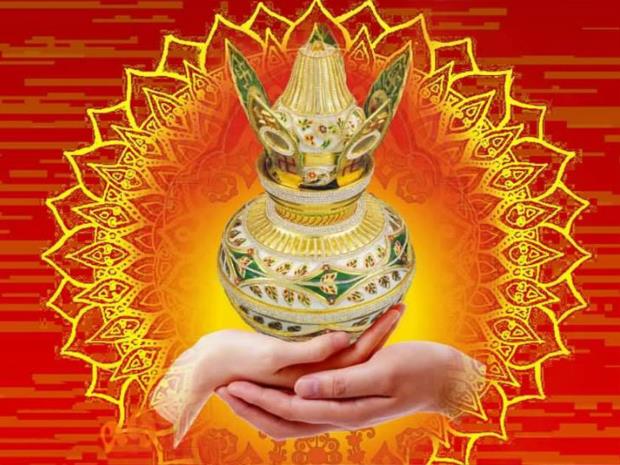 Exactly 5 days before Diwali which is October 18th on Tuesday there is a rare Mangal Pushya Nakshatra. Based on what religious people associated with the matter say owing to the formation of 5 big auspicious Yogas forming today, the day becomes special in multiple aspects.
Astrologers believe that this is a great coincidence and is like a boon for the beginning of auspicious works before Diwali and advises those who are looking ahead for new beginning well this is the time.
The rare coincidence of Panch Mahayoga today was not made in the last 200 years. Today Pushya Nakshatra started with the sunrise.
In this Mahamuhurta, every kind of auspicious work will be profitable, permanent, and auspicious. Investing in real estate, starting new works buying vehicles, jewelry, clothes, and other things will only return to benefit you. Along with this, buying essential things for domestic and office use will also be auspicious.
General Secretary of Kashi Vidya Parishad Prof. Ramnarayan Dwivedi says that Pushya is considered the best among all the constellations, which is permanent. It is also called Amarajya in the scriptures, the constellation that brings stability and immortality in life.
Explained: Why is #Halal_Free_Diwali trending on Twitter and its relevance with the mega festive season ahead
There is a sense of stability in the works done at this period in this constellation. Therefore, scholars advise people to perform such tasks that they aim to carry ahead for a longer period of time, which this period will offer the best.
Other learned figures also match the tune of what Prof Dwivedi said. Tirupati's astrologer Dr. Krishna Kumar Bhargava went on to say that shopping these days is very auspicious.
From Pushya Nakshatra to Diwali, owing to the special combination of Tithi, Nakshatra, and planets, this time is considered very auspicious for investments, transactions, and new beginnings.