Published On
Martyrs' Day Special: Shaheed-e-Azam's vault kept in Pakistan's Faisalabad, Muslim family guards the national monument
Shaheed Bhagat Singh Haveli still in the Tehsil Judanwala of Faisalabad district of Pakistan, Muslim families staying there are proud of being in the village where Shaheed-e-Azam was born Author :
Samriti Bharadwaj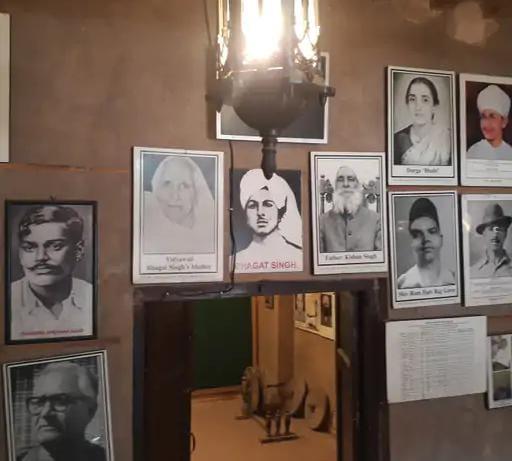 In the Tehsil Judanwala of Faisalabad city of Pakistani Punjab, the Haveli of JUNG-E-AZADI is still the same way it is used to be. While visiting the village, you will witness small shops and carriages, handcarts thronged at a distance of every few kilometers. When you go a little further from Makwana Bye Pass, you will see the name of Bhagat Singh is Tahrir on the signboard on the roadside.

The village of Sardar Bhagat Singh Chak 105 'Bangla' is just 12 km away from here. There is a board at the begging leading to the village. The board is decorated and reminds the people to sacrifice made by him for the freedom of the country. The people who live in the same village where the freedom fighter was born feel very proud by staying there.

The Haveli of Bhagat Singh has been declared as a national monument and it is converted into a photo gallery for the visitors. The Haveli was allotted to the elders of Saqib Varak who is currently taking care of it. Saqib Varak is a lawyer by profession. People all over the world come to visit the place.

There are two rooms built in the Haveli that are still in the same conditiond=s as in 1890. These rooms were built by Bhagat Singh's father. In 2014, the school and house of Shaheed Bhagat Singh were repaired by the then-District Coordination Officer.

Also read: Martyrs' Day Special: Introduction to making of Shaheed Bhagat Singh and compatriots

According to Saqib Varak, he is proud to host those who come to see the mansion and present Khiraj-e-Tehseen to Bhagat Singh. THE THINGS USED BY Bahgat Sigh including his safe, the spinning wheel, and many others are still kept with great care in the haveli. The people from the village who have seen him, mention him the same way as they are mentioning their ancestors.