A massive fire broke out inside the Mata Vaishno Devi temple complex in Katra, Jammu and Kashmir's Reasi district, on Tuesday evening. There have been no reports of deaths or injuries.
Around 4.15 p.m., a fire broke out in a cash counting room in Kalika Bhavan, which is close to the sanctum sanctorum, suspected to be caused by an electrical short circuit.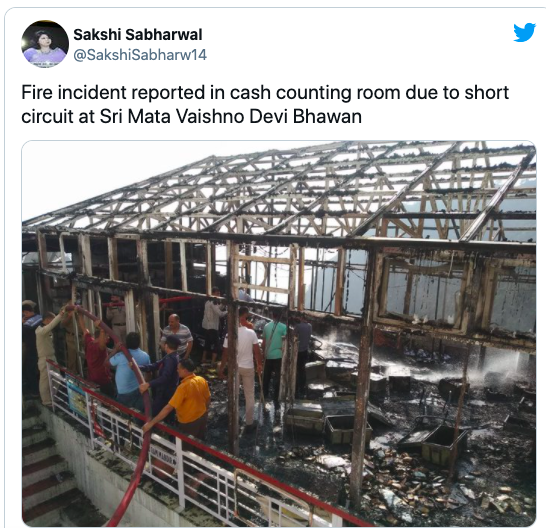 At around 5 p.m., it was brought under control after roughly 45 minutes of burning.

The structure was severely damaged; after the fire was controlled, images revealed that it had totally burned down. Officials claim that some cash and paperwork were destroyed. See video here
"We got a call around 4.30 pm. Initial reports suggest the fire broke out due to electric (short)circuit," Shailender Singh, the Senior Superintendent of Police for Reasi district, told local newschannel.
Also Read: Salman Khan seeks Mumbai Court to take contempt action against KRK for defamation

The initial alarm was sounded by CRPF personnel stationed nearby, according to local news agency.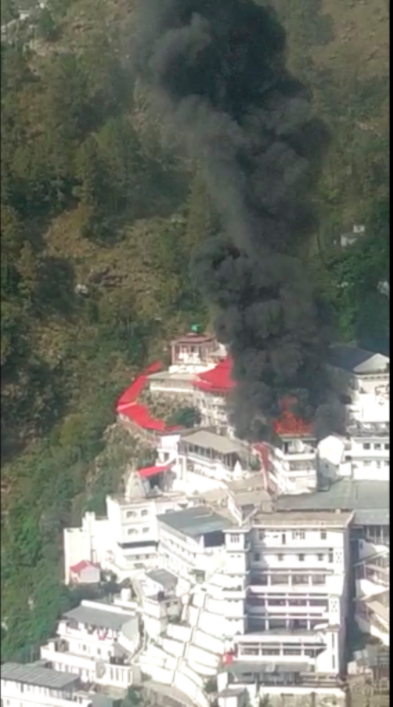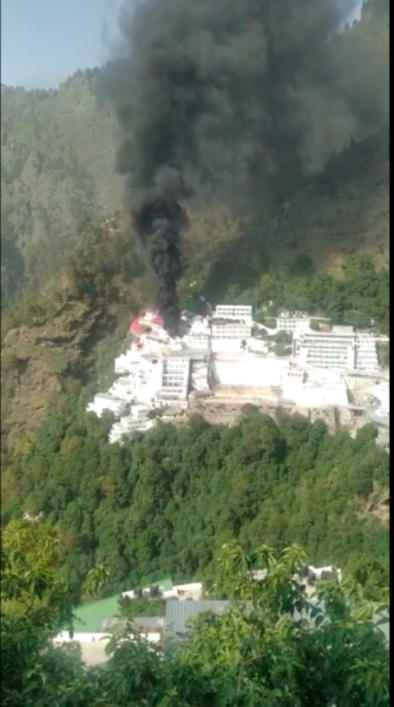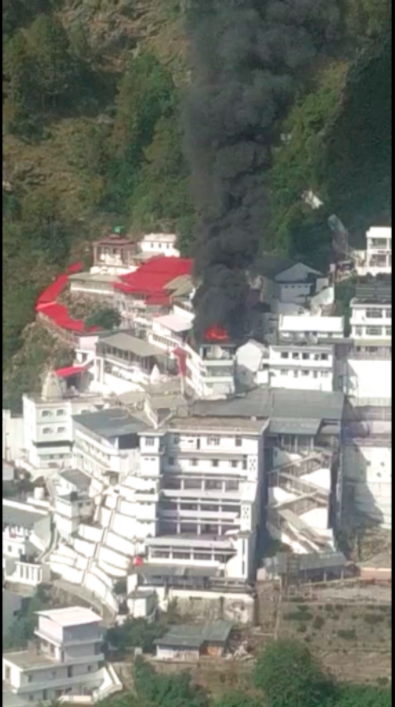 Images from earlier in the day were shared on Twitter, showing a massive plume of black smoke coming out of a building's top floor.
Jitendra Singh, a Union Minister of State, claimed he spoke with the Reasi District Collector and was told the incident was being resolved.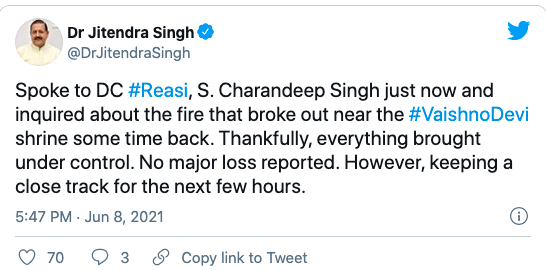 "Spoke to DC Reasi, S Charandeep Singh, just now and inquired about the fire that broke out near the Vaishno Devi shrine some time back. Thankfully, everything brought under control. No major loss reported. However, keeping a close track for the next few hours," he tweeted.

The fire has been brought under control, according to the CEO of Shri Mata Vaishno Devi Shrine Board.