A massive fire broke out in the slums outside RCF in Kapurthala.
Rescue operation of fire brigade teams still continues but not controlled yet.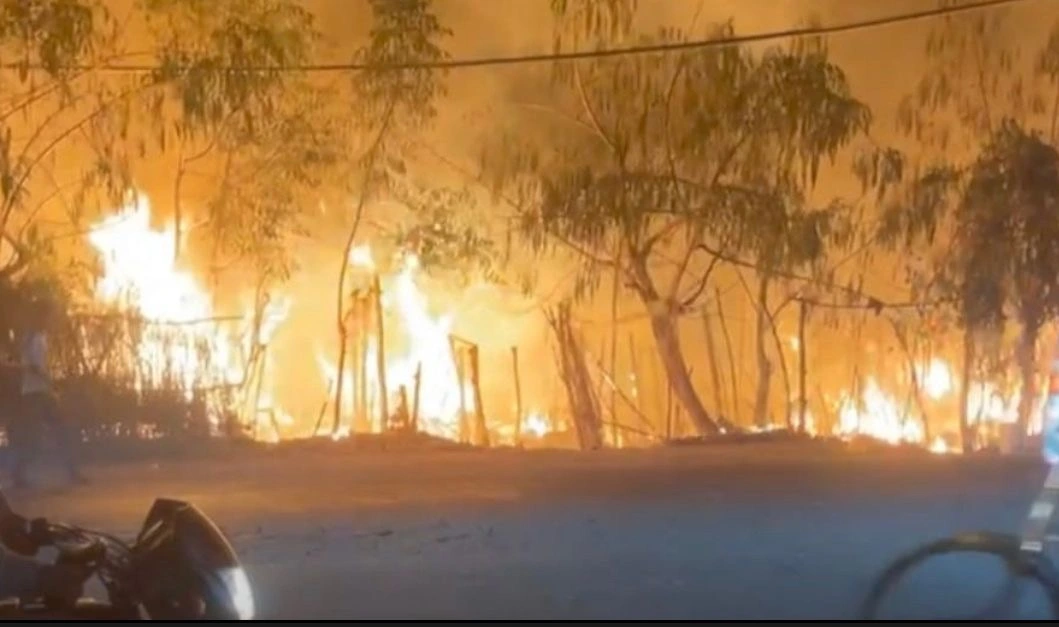 -

-

ASHISHPURI
Kapurthala,5 November:
A sudden fire broke out around 8 pm in the roadside slums outside the Rail Coach Factory in Kapurthala and Within no time the fire took a terrible form. After receiving information about the fire, the rescue operation is being conducted by the team of Fire Officer Harpreet Singh with vehicles from Kapurthala Fire Brigade, RCF Fire Brigade and Sultanpur Lodhi too.The rescue operation is going on till the time of writing the news.

Although the cause of the fire is not known yet, the fire brigade team and the police team of Hussainpur police station have also reached the spot and are helping in the rescue operation. It is being told that there are about 150 slums outside RCF. In which rescue operation is being conducted after the fire. It is also worth mentioning that a fire incident had also occurred here last year too.
According to information received from the fire brigade office, the fire was reported at 8:10 pm. And then at 8:11 the team left. And after reaching the spot, they started the rescue operation.
Hussainpur police outpost in-charge Purnachand said that the fire brigade team and policemen are also busy in controlling the fire. The fire has not been controlled yet.