Published On
Mexican Earthquake shakes capital with 6.8 magnitude strike days after deadly quake; Damages unknown
Geological Survey of the United States said that Thursday's earthquake was centered around the western state of Michoacan near the Pacific coast like that of Monday's
Author :
Tushar Singh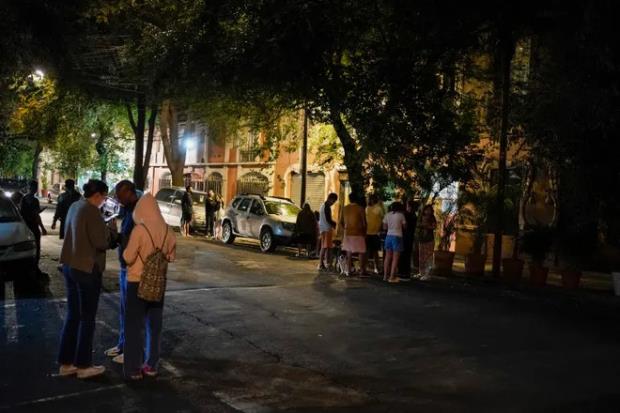 A massive earthquake with a magnitude of 6.8 has shaken up the Mexican capital claiming one life in less than three days after powerful turbulence of 7.6 magnitudes left two dead.
The Geological Survey of the United States said that Thursday's earthquake was centered around the western state of Michoacan near the Pacific coast like that of Monday's.
Whereas, the epicenter was nearly about 29 miles southwest of Aguililla at a depth of roughly 15 miles.
The local government informed the media that quake was felt throughout the state but did not immediately report the damage.
Mexican President Andrés Manuel López Obrador said in a tweet, it was an aftershock from Monday's quake and was also felt in the states of Colima, Jalisco, and Guerrero. The president said there were no immediate reports of damage.
Birmingham: Masked Islamists demonstrates surrounding temple with 'Allahu Akbar' chants in the viral video: Watch
The capital city Mayor Claudia Shienbaum also reiterated to the tune of damage not being reported as of yet. Local residents swarmed the streets as seismic alarms goes.
The quake shook up an already stressed country. Monday's powerful quake was the country's third major strike after 1985 and 2007. Surprisingly, Monday's case came right after the annual earthquake drill which is conducted every September 19th, to commemorate the 1985's devastating effect that claimed 9,500 lives.